It's official – the long-awaited Core3Brewery in Clayton, Gloucester County is open! On August 2, 2019, with a ton of beer lovers in attendance, the brewery opened to the public with a ribbon cutting ceremony. We had the pleasure to attend one of the previous soft openings and were impressed with the beer made by Head Brewer Nick McMillen previously of Three 3's Brewing Company in Hammonton.
Owners Alexi Skriapas and Larry Price – 2 of the nicest guys we have met in the industry – have been working on their dream project since 2016. The meticulously crafted brewery feels like it has been around for years – with rustic tap handles, doors, and a well thought out entry way. The incredible transformation makes it hard to believe that this was once a tire store. The space is accented by three large glass doors that extend the tasting area outside.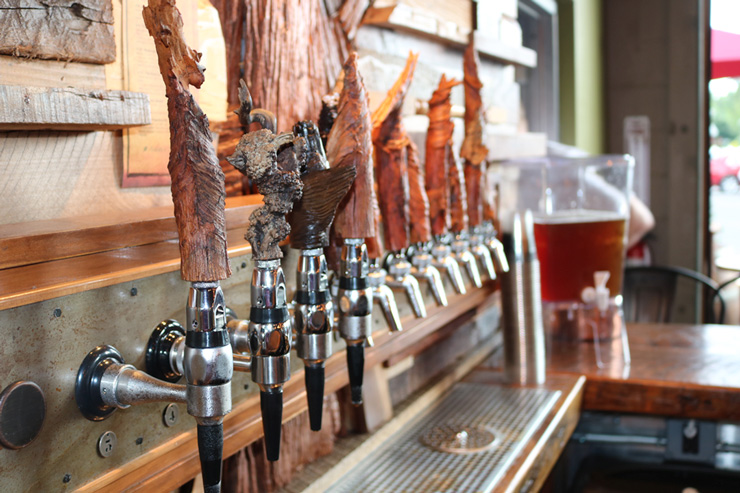 The tap handles are truly a work of art. "These one of a kind Core3 tap handles are found during my hiking and kayaking adventures," shared co-owner Larry Price. "The unique wood knots are hand picked and created to show off nature's infinite beauty."
What's on Tap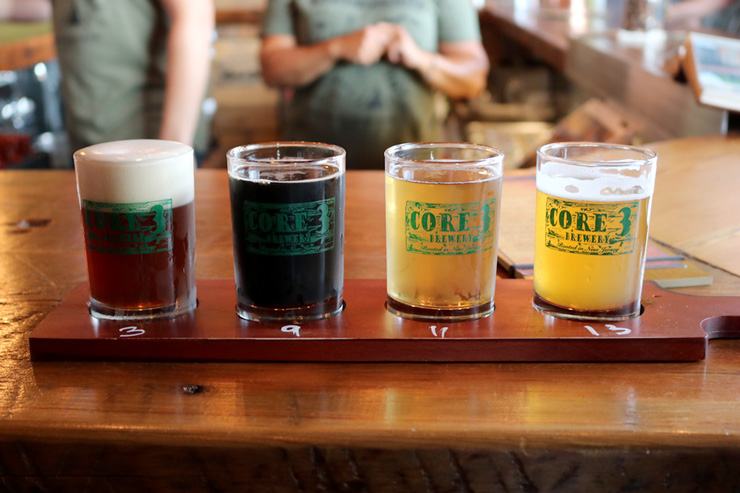 We were impressed that they opened with a slate of 13 beers in many different styles including 3 on Nitro. All of them were true to style, and we especially enjoyed The River Runs Black (a nitro black IPA) and The Powerline Pils (an 8.2% ABV imperial pilsner). We also liked that Nick had an ESB (The Highland Shepherd), a French Saison (Braspberry), and a Red Ale (Giant's Causeway) on tap. All were done well. Nick was already talking about tweaks to the next batch of some of the varieties.
One of the things that is tough about opening a brewery in New Jersey is the abundance of great local craft beer. It is imperative that you come out of the gate firing on all cylinders because you only get one chance to make a first impression. They accomplished this. If these first batches are any indication of Nick's skill, we are really excited to see what he does as he finds his groove on the system.
"It was amazing to see people enjoying the beers we have brewed and our dreams unveiling in front of our eyes"

~ Nick McMillen, Head Brewer, Core3Brewery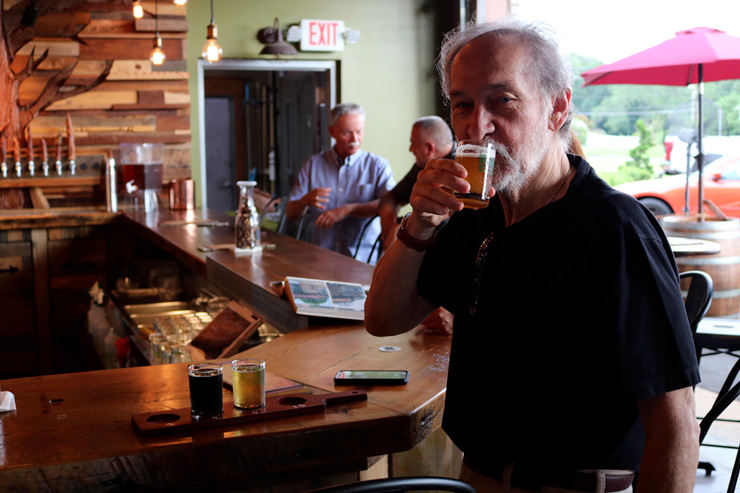 Congratulations to Alexi, Larry, Nick and the brewery staff. We are excited to see how this brewery evolves from the solid foundation that they built. Make that drive to Clayton and check out South Jersey's newest Craft Beer Brewery!
Have you been to Core3Brewery? What did you think?