Last week Tom and I sat down with Mike and Jon Geller of Three 3's Brewing in Hammonton to talk beer in anticipation of their big double-can release of Drenched and Bugg Juice at the tasting room on 12/8 at 3 pm. In addition, they will also be releasing Evolution Four as a taproom-only bonus!   Three 3's has been killing it all over the state the last few months by taking 1st Place in the DIPA category at the Maloney's Pub & Grille NJ IPA competition for Totally Drenched, being the winner of the Kick The Keg competition at the Mellow Mushroom in Toms River, and being named the 2017 IPA Smackdown Champion at Cork City's blind taste test for Bugg Juice.  Although they are getting a reputation as one of the area's best IPA brewers, they also have a full tap list of other really well-done beers.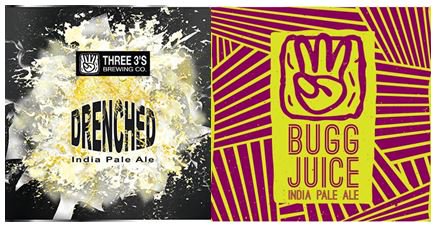 Mike and Jon joined owner Dave Tomasello's operation earlier this year and have not only helped in brewing Dave's recipes, but have developed some of their own which they have been able to release.  "Most of the recipes that you see are Dave's, a few have been mine or stuff that we are collaborating on.  You will start to see more collaborations, a little bit more of my stuff while working in some new IPA's so we do something new every month".  On the day that we visited Mike and Jon had just finished a day of commissioning their new 1-Barrel Pilot system with friends from Brotherton Brewing Company using local grains from Rabbit Hill Farms.  And after we interviewed the guys another collaboration was announced via Facebook with none other than Czig Meister Brewing, another great New Jersey Brewery located in Hackettstown.
Mike and Jon were homebrewing for a couple years and have transitioned from their 5 Gallon days to brewing on Three #'s 10 BBL system.  I asked Mike how hard it was to translate his homebrewing to such a big system and he told me "It's definitely intimidating but at the end of the day your still trying to do the same thing right?  You are still steeping grain, you are still trying to add hops for your bitterness, and so the general principles translate.  Now how you get there and how you do it is very different, but yeah, the general idea is the same I think".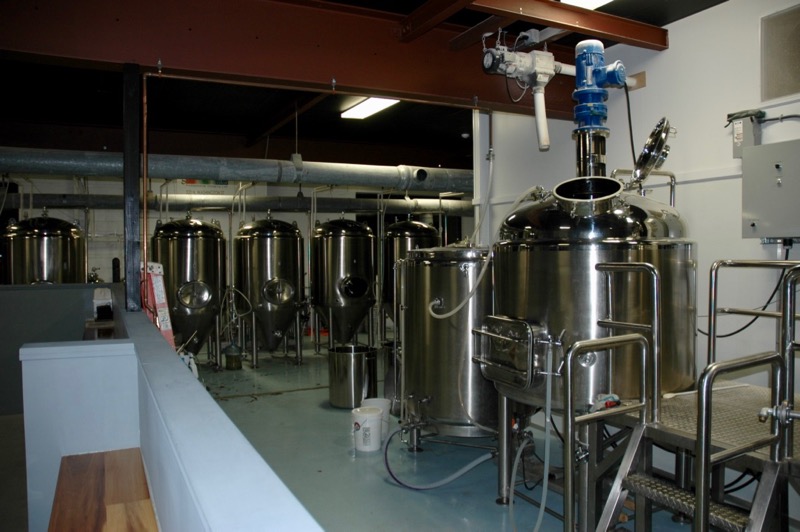 What does the future look like for Three 3's?  "Definitely cans regularly, different beers in cans, maybe something that we have never released before in cans exclusively.  We definitely have some new fun IPA's and Pale Ales planned, and we have some fun collaborations that will be coming up that I am pretty excited about. All of them aren't with breweries either, we have some other stuff in the works to work with different groups that do something different in the alcohol space."
We really had a great time with Mike and Jon.  They are dedicated to making great beer and both are hard working guys that are a great hang.  After sitting down and talking with these guys for about 5 minutes you feel like you have known him for your entire life!   Their passion for beer and for Three 3's is really contributing to the success of the brewery, and I really look forward to what Dave, Mike, Jon and the rest of the staff will be coming up going forward.
Follow Three 3's On Social Media!
Twitter @three3sbrew
Instagram Three3sbrewing