The holidays are coming. These words should bring joy, but if you are like me it also gives you anxiety. I have to figure out what gifts to get my family and friends! Here is a list of some our favorite things that will make a perfect gift for the beer lover on your list.
Atlantic City Beer and Music Festival Tickets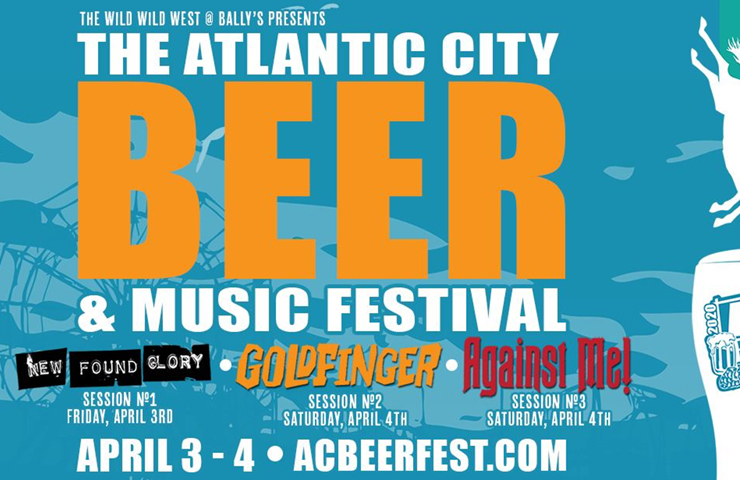 We tell you every year, DO NOT MISS THIS! This is one of the best beer festivals in the United States and is within driving distance of most of our readers. This is much more than a beer festival, it is an experience. Sure there are 150+ breweries, but it is so much more. Silent Disco, Axe Throwing, retail vendors, cooking demos, mixology demos, food vendors, and live music featuring New Found Glory, Goldfinger, and Against Me! Tickets go up as you get closer to the event, so save a few bucks and get them now!
A New Jersey Craft Beer Membership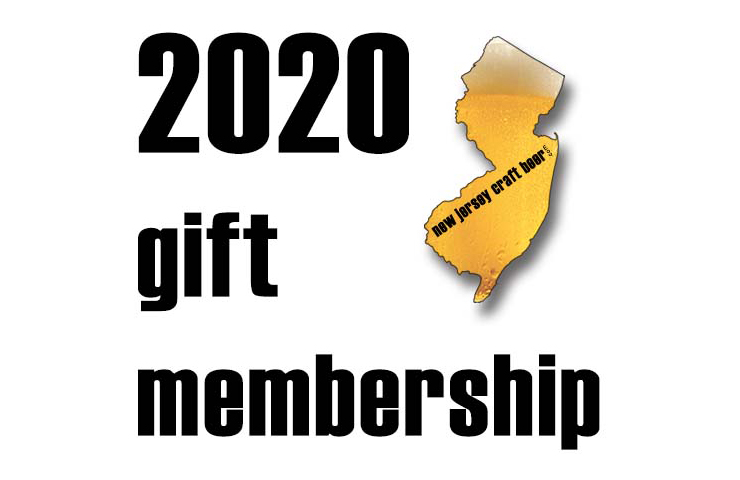 A New Jersey Craft Beer membership is like stealing money. The membership entitles you to discounts on beer, food, events, and merchandise as you explore Craft Beer in New Jersey. Even if you are a casual beer drinker, this membership will pay for itself very quickly. I have made my money back on Chickie's and Pete's Crab Fries alone (free order with any $20 purchase, who doesn't spend that?). Plus you can engage with tons of other NJCB members in their private facebook group, hang out at NJCB events all across the state, a dedicated app, and get a daily beer mail with all of the events and goings on around the state. All of this for just $25. Visit Newjerseycraftbeer.com and get your 2020 membership today.
Bottlekeeper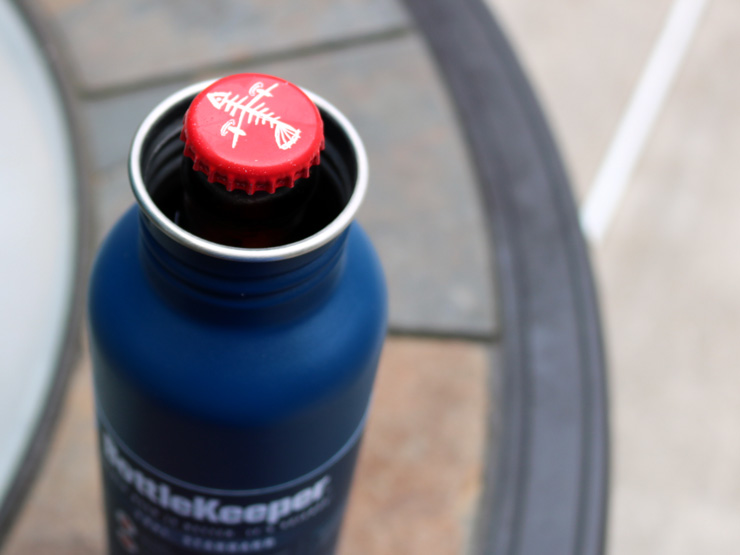 We love this product. It does exactly what it is supposed to do, keep your beer cold and safe. It is like a lifejacket for your beer. We reviewed Bottlekeeper earlier this year and it held up to all of our rigorous tests and is the perfect fit for 99% of the bottles out there. It comes in many colors, is customizable, and also has a few different sizes if you are partial to Bombers or Founder's style bottles.
Use coupon code SixPack to save $40 on 6 Bottlekeepers to your beer drinking squad.
Speigelau Perfect Serve Collection Glassware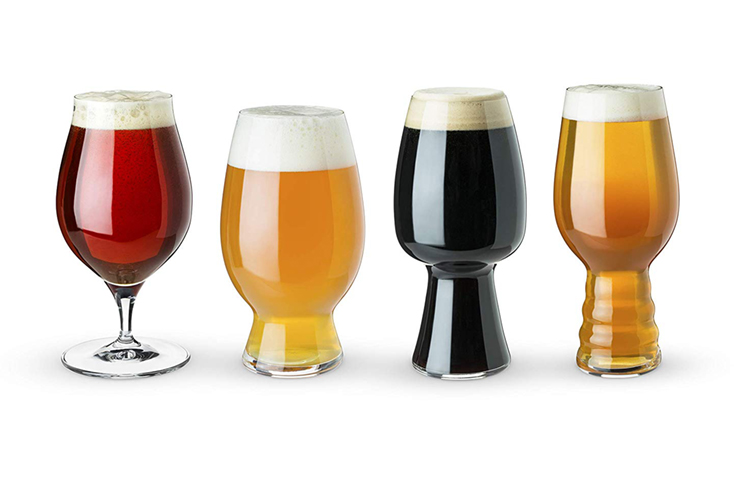 The type of glass you use for different beer styles really does make a difference. Ok, I know that many of you think it is just hype, but I have a one word rebuttal. SCIENCE. These Speigelau glasses were designed to bring out the best characteristics of different styles of beer by unfolding their unique qualities. This set includes an India Pale Ale Capacity- 540 ml, Stout Glass Capacity- 600 ml, American Wheat Beer Glass Capacity- 750 ml, Barrel Aged Beer Glass Capacity: 500 ml.
We also did an article last summer on the 5 Best IPA Glasses to enhance the flavor of what is the most popular beer in the Craft Beer World now. Any of these would make a great gift for that IPA drinking snob in your life.
Rare Beer Of the Month Club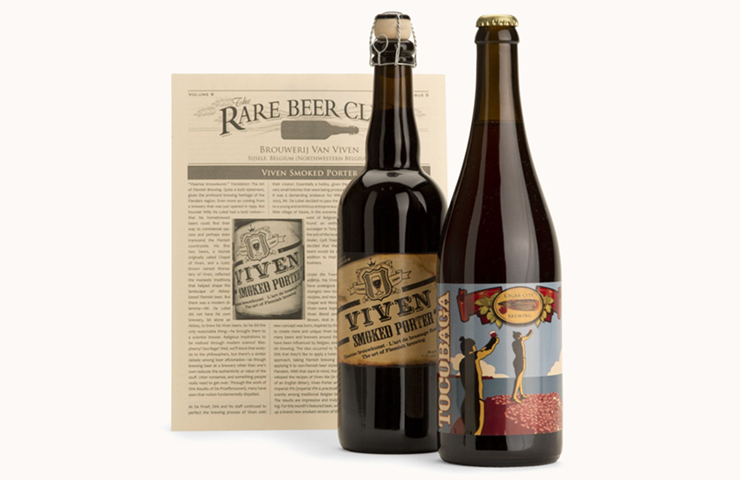 Okay I know, we need to support local beer, and we do. But how cool is it to get something that nobody else has, something cool and different that you cannot find on any shelf? That is why we recommend the Rare Beer of The Month Club. Past selections include rarities from The Bruery, Brouwerij Rodenbach, Jester King, Strange Roots, Funkwerks, Alesong, and many more. They also offer other club options with great selections at various subscription lengths.
Damn Fine Goods from Swag Brewery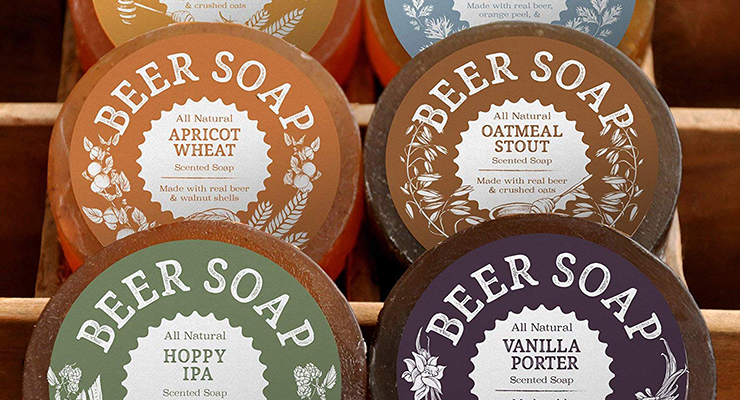 We love this family-run company that specializes in cool, affordable, beer gifts for all of your favorite craft beer aficionados this holiday season. Candles, candy, flasks, openers, and even hot sauce are just some of the items available for all of your beer-loving friends. We especially love the Beer Soap (it really does smell nice) and their witty Enamel Coffee Mugs.
Unlabeled-The Blind Beer Drinking Game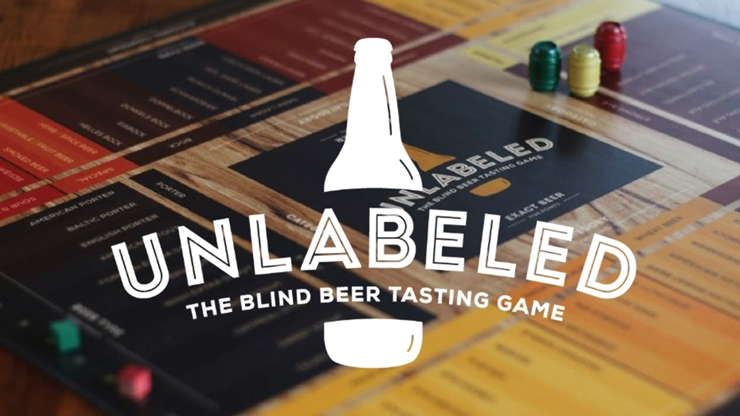 Tired of playing beer pong? Do you have a few snobby beer nerd friends that think they know everything about beer? You can put them to the test with Unlabeled – a blind beer tasting board game that will test even the biggest beer snob. Good for up to six people who bring a few beers with them. In each round players taste the same "unlabeled" beer and attempt to identify the beer's characteristics, general beer category, or specific beer type. The label is revealed and points are awarded. Next round! An excellent activity to do while visiting your your favorite brewery. Order a few unlabeled flights and see who has the skills to identify the beers.