Ocean County is the second largest county by area in New Jersey. It stretches from the Jersey Shore to the wilderness of the Pinelands to the busy Route 195 corridor, the unofficial border between South and North Jersey (or Central, if you are so inclined!). Join us as we take you on a tour of 5 great beer bars in Ocean County.
The Arlington
1302 Long Beach Blvd, Ship Bottom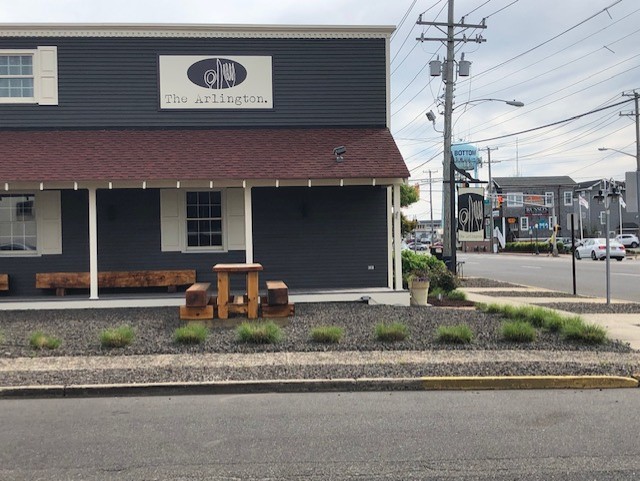 The subject of a SJ Beer Scene profile, this LBI establishment is known for its varied and eclectic tap list as well as its always interesting menu (fried chicken skins with sweet Thai chili sauce goes well with just about any drink!). The ever changing tap list may have NJ favorites from Kane, Carton and Cape May and in-demand beers from Avery, Lost Abbey and The Bruery. They also have an affinity for classic brews so you will find beers from Belgium and Germany on the menu.
The Arlington tap takeovers have wide appeal and this year they have hosted Modern Times from San Diego, Ocean County's own Icarus Brewing and Lawson's Finest Liquids from Vermont.
Add in their knowledgeable servers and bartenders and you are in for a great beer bar experience at the Arlington!
Thirsty Piney
344 North Main St, Lanoka Harbor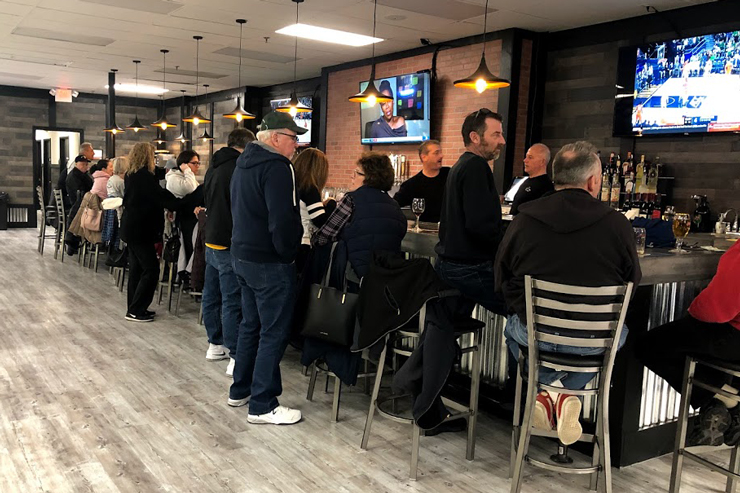 We continue our tour a little further up Rte 9 to the hidden gem of our beer bars, the Thirsty Piney in Lanoka Harbor. The neon "Forked River Wines and Spirits" sign makes this look like your regular liquor store that could be in any shopping center in New Jersey. Not much changes when you go through the front door, whiskey, scotch, bourbon, beer, yup still a liquor store. But, take a few more steps and you see a growler station and then the last few steps bring you to a beautiful bar with 30 amazing beers on tap.
NJ favorites are represented with beers like Walter from 7 Mile, Dark City's Circuit and Perception is Reality from Magnify. There are also heavy national hitters on tap with selections from Lawson's Finest Liquids, Mikkeller and Captain Lawrence.
Hungry? They don't serve food here but they have menus from a local Italian restaurant and will take your order and deliver it to your barstool. (PS the chicken parmesan sandwich was delicious!)
Great beer selection, great food and service puts Thirsty Piney on our list.
Social 37
2 NJ-37 Unit 2B, Toms River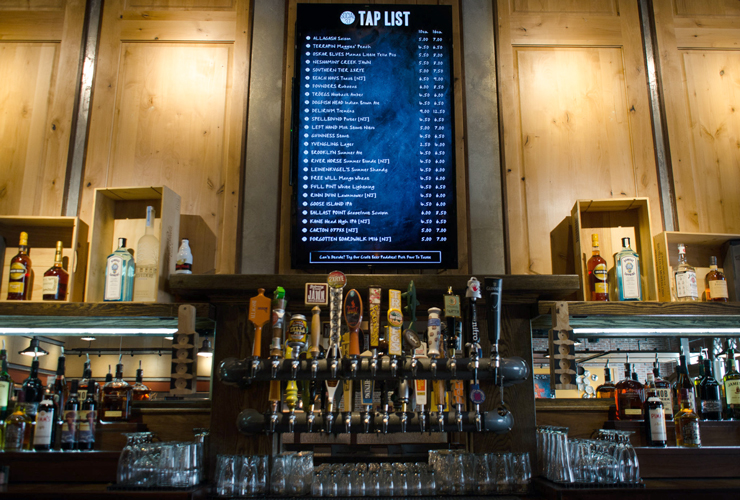 Heading further north to the heart of Ocean County, we are at Social 37 appropriately located on Rte 37 in Toms River. This beautiful location has a great atmosphere with high rafters, Edison lights and most importantly, 25 beers on tap. Not a bad one to be found!
South Jersey is well represented with Icarus' King and Country, Ludlam's Coffee Pale Ale and Last Wave's Golden Hour on tap. Continuing the Jersey trend are beers from Czig Meister, Kane, Carton, Jughandle and Bolero Snort.
You can also find selections from Terrapin, Ballast Point and nearby Neshaminy Creek. Pair them with some delicious food selections. They somehow make Brussels Sprouts look decadent as their Roasted Brussels include pork belly, caramelized onions and honey sriracha.
A knowledgeable staff, great presentation and tremendous beer selection make this an excellent central Ocean County venue.
Amendment 21
521 Arnold Ave, Point Pleasant Beach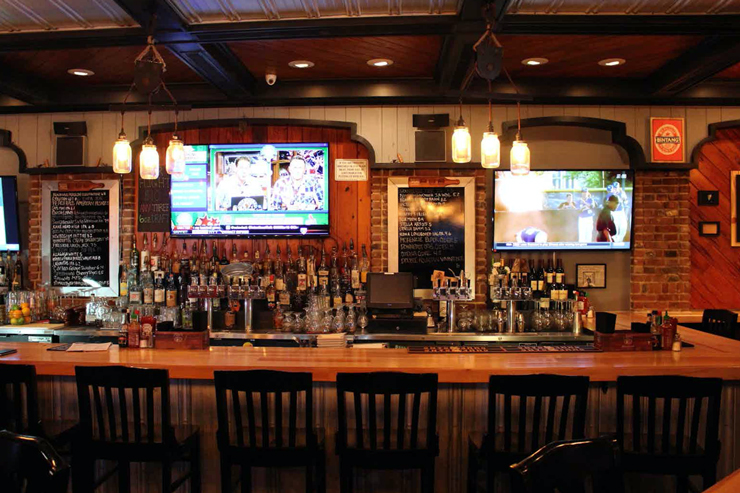 Our tour takes us to the northernmost beaches of Ocean County to Amendment 21 in Point Pleasant Beach. Thirty beers on tap, including local beers like Cape May's Coastal Evacuation and Brotherton's Cranberry Cultivation. However, their menu also includes beers from Spain and Portugal as well as kombucha and cider. Their digital board includes colorful symbols which will note the beers as Fruity, Hoppy or Malty and is a good reference point for those who want to try something new.
I love their clever food menu which is listed by, Starters and Shareables, Handhelds and Fork and Knife for those of us who get confused by which utensil to use. Their Pretzel of the Day is a great way to start your beer bar visit to Amendment 21.
Amendment 21 is close to the Point Pleasant boardwalk, and around the corner from Last Wave Brewing, so a nice summertime trip but a great visit all year round.
Cornerstone Kitchen and Tap
21 S Hope Chapel Rd, Jackson Township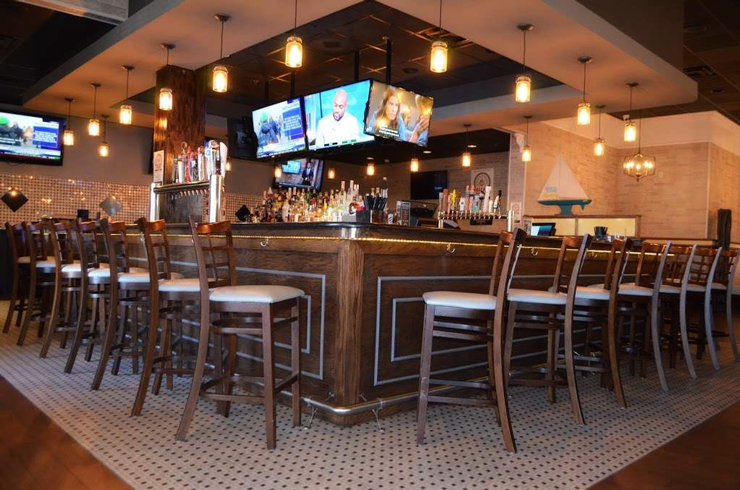 The last stop on our tour takes us to Jackson and Cornerstone Kitchen and Tap. November 7 was International Stout Day at Cornerstone. They had 9 stouts on tap, including The Bruery's Vermont Sticky Maple, Mikkeller's Beer Geek Vanilla Shake and Oskar Blues Ten Fidy. That is craft beer commitment.
Cornerstone has 28 beers on their menu, including selections from nearby Icarus, Bradley Brew Project and Carton Brewing. They have a very creative food menu for you to pair with those beers including a Catfish BLT, Avocado fries and Tuna tacos served with a tequila vinaigrette.
Keep an eye on their website for regular tap takeovers, special events run by NJCB and beer pairing dinners.
What is your favorite Ocean County beer bar?