This year will mark the first ever Atlantic City Beer Week, a series of beer and beverage related programs hosted by local and regional establishments with the sole purpose of celebrating craft beer, and we have your guide to the cool events being offered that will lead up to the Atlantic City Beer Festival on 3/29-3/30.  There are nearly 40 events that will kick off on Monday, March 25th and run all the way until Sunday, March 31st.  You can find all of the events at Atlantic City Beer Week but here a few that we are really looking forward to!
Monday, May 25th
Chickie's & Pete's at the Trop-Dogfish Head 120 Minute X 3 Years
It is rare to be able to get multiple years of 120 on tap and they will have 2016, 2017, and 2018 on tap to do that vertical tasting that doesn't come along all too often.  And, while you are there, you can grab some of Chickie's Crab Fries (which are free if you are a New Jersey Craft Beer Member, Click for info)
Boardwalk to Broadway with Little Water Distillery
Combine a brewery, a distillery, and a great restaurant and you have my attention.  We love what Mark, Guy, and the rest of the staff at LWD have done with breweries and the beer cocktail they are making with Forgotten Boardwalk of Cherry Hill will be something we need to try.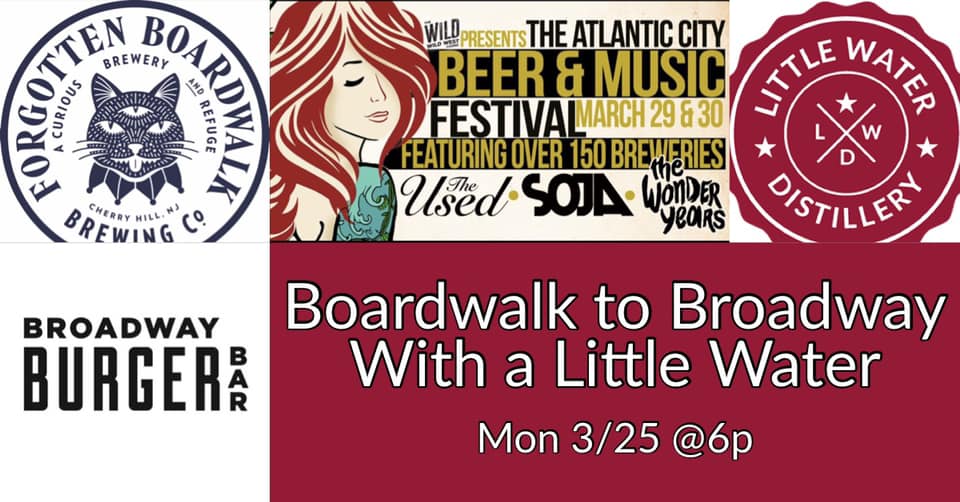 Tuesday, May 26th
We Bee(r) Spelling With Founders and Friends at Bourré
We are sending Vic to the wolves in the craziest spelling competition ever benefitting the Humane Society of Atlantic County!  Get your tickets and root for your favorite, or just heckle and drink great beer for a great cause!  Click HERE for tickets and info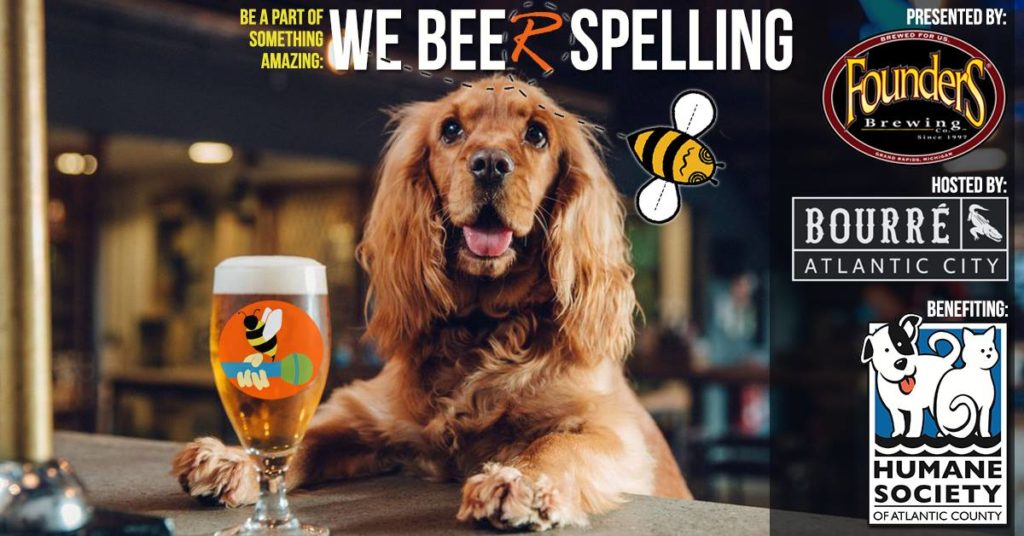 Wednesday, March 27th
Foraged & Fermented Gourmet Dinner & Beer Pairing
Yes, we are sponsoring this.  I know.  But this is a once in a lifetime Gourmet Dinner and Beer Pairing curated by Great Chef's and complemented with great beer.  Plus you are taking home all 6 pieces of custom logo glassware as a special thank you from the brewers!  Join us for an outstanding fine dining experience at CARDINAL BISTRO featuring foraged local delicacies and unique craft brews! All proceeds will benefit the Community Food Bank of New Jersey – Southern Branch.
For Tickets And Information Click the Picture Below or Visit www.cfbnj.org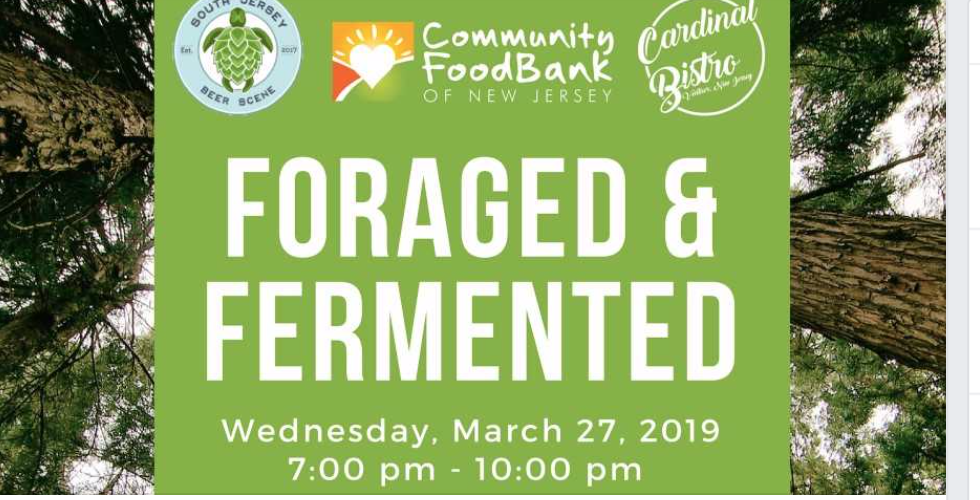 Stockton University Craft Beverage Series:  Learn to Homebrew and Craft Beer Happy Hour Panel
Our friend Donna Albano put together this great event as part of their ongoing Bev Ed series teaching people about Beer, Wine, Spirits, and everything Beverage here in South Jersey.  This event will feature our buddy Eric Schmehl from Fermented followed by a round table panel of South Jersey Brewing Luminaries.  This event will not only be fun, if you are not careful you might just learn something.  Tickets and info HERE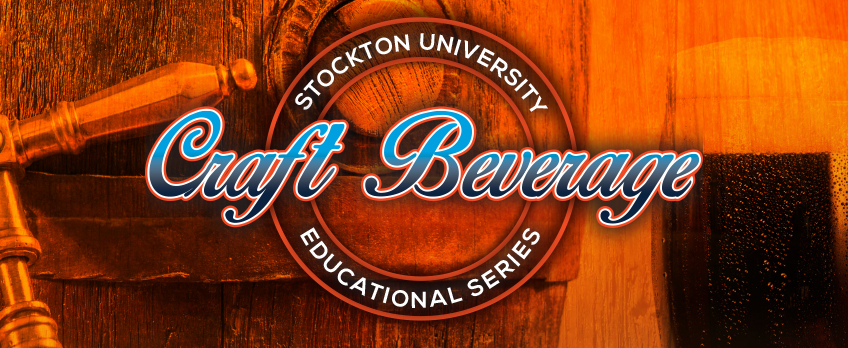 Thursday, May 28th
New Jersey Craft Beer Kickoff Party at Chickie's and Petes in the Trop
First of all if you are not a member of NJCB you need to be.  New Jersey Craft Beer is a membership club that gives you discounts on beer, food, merchandise and more at nearly 700 different locations throughout New Jersey (there is even a few out-of-state).  Your $25 Dollar per year membership gets you access to these things plus much more.  Mike and his gang curate meet-ups throughout the state where you can hang with some like-minded beer lovers and work hard in getting member only discounts that will make that $25 dollar investment well worth the price.  This event is open to everyone, not just NJCB members, so get yourself over there and get special pricing on some local beers and taste the official beer of the Atlantic City Beer Fest, a collaboration between several breweries brewed at Bonesaw Brewing Company just for this week!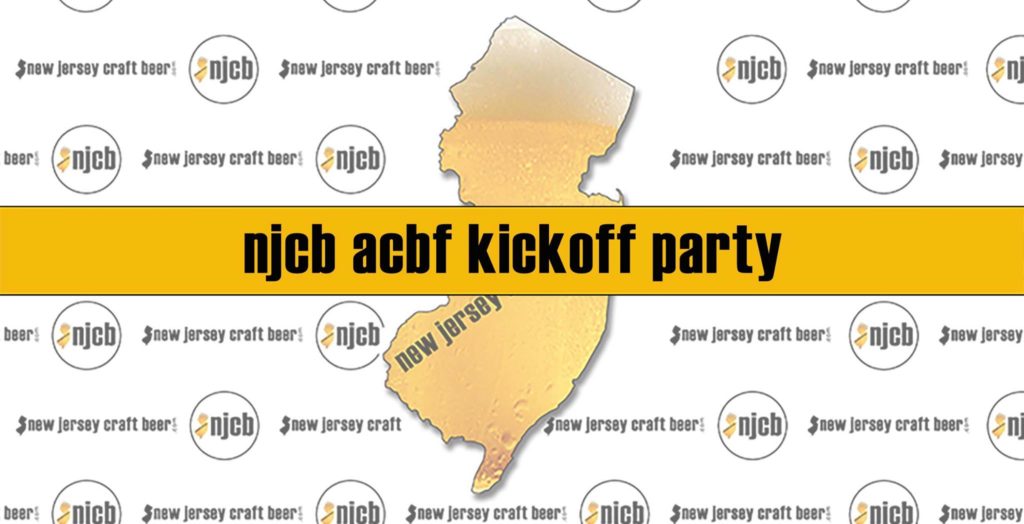 Friday, May 29th
25 Taps Of Gold, A Gathering of Brewers at Harry's Oyster Bar
So you survived the Friday Night Session of the Atlantic City Beer & Music Festival and  your ears are still pounding from the awesome music guests and headliners The Used, and you have tried to get to all 158 breweries to sample beer.  Your night is over, right? WRONG!  The party continues at Harry's Oyster Bar! They will be serving up appetizers and pouring 25 different craft beers into the wee hours of the morning to prepare you for the Saturday Sessions! Party on Garth.
Saturday, May 30th
Bloody Mary Hangover Challenge at Little Water Distillery
Challenge Accepted!  It is said that a little Hair o' The Dog is what you need after a night of drinking and I fully support this statement.  What could be better than a Bloody Mary made with LWD's 48 Blocks Vodka?  How about 2!  Fun starts at 10 AM on both Saturday AND Sunday!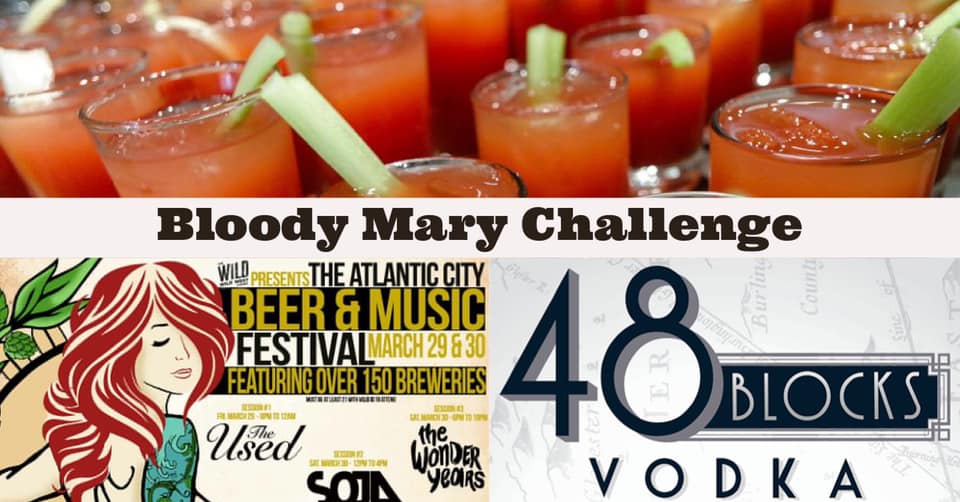 Sunday, March 31st
New Belgium Beautiful Brewed Brunch at Wingcraft
As any local knows, Wingcraft has one of the best brunches around.  Pair that with a selection of New Belgium's Best Beers and you got yourself a winner!  And the first 30 people who buy tix will get a beautifully engraved glass to take home.  Tickets and Info
That is just a few of the almost 40 events that we are looking forward to.  Make sure you visit Atlantic City Beer & Music Festival on the web for a complete listing of all of the events that are scheduled for the week!
We hope to see a lot of you there, if you see us please stop and say hi!  We will also be at the festival at the Podcast stage and doing a Live Stream on Friday night that will be shown on Triax 57.  Check it out!