South Jersey is getting another new brewery!  Cross Keys Brewing Company will unlock their doors on Friday, March 9th at 6 PM at the brewery located at 1038 N. Main Street, Williamstown, NJ.  I, along with Tom Renzulli, stopped by the brewery last week to speak with Alan Gorney, Co-Owner, about the origins and what the future will bring for Cross Keys Brewing.
Alan is yet another member of the Barley Legal Homebrewers Club to go pro.  I asked him about his homebrewing and how it started.  "I walked into a homebrew supply store, The Keg and Barrel, that was located at the Berlin Farmer's Market.  I started talking to people there and bought a basic homebrew kit and started doing extract brewing, basically, and then it went from there".  When asked what was the first beer he brewed, Alan told us, "It was an ESB (Extra Strong Bitter) and it wasn't great, but it was better than I expected".  He was hooked.  Alan brewed at home for about 4-5 years before he started looking into the project and also continued to homebrew as Cross Keys was in development.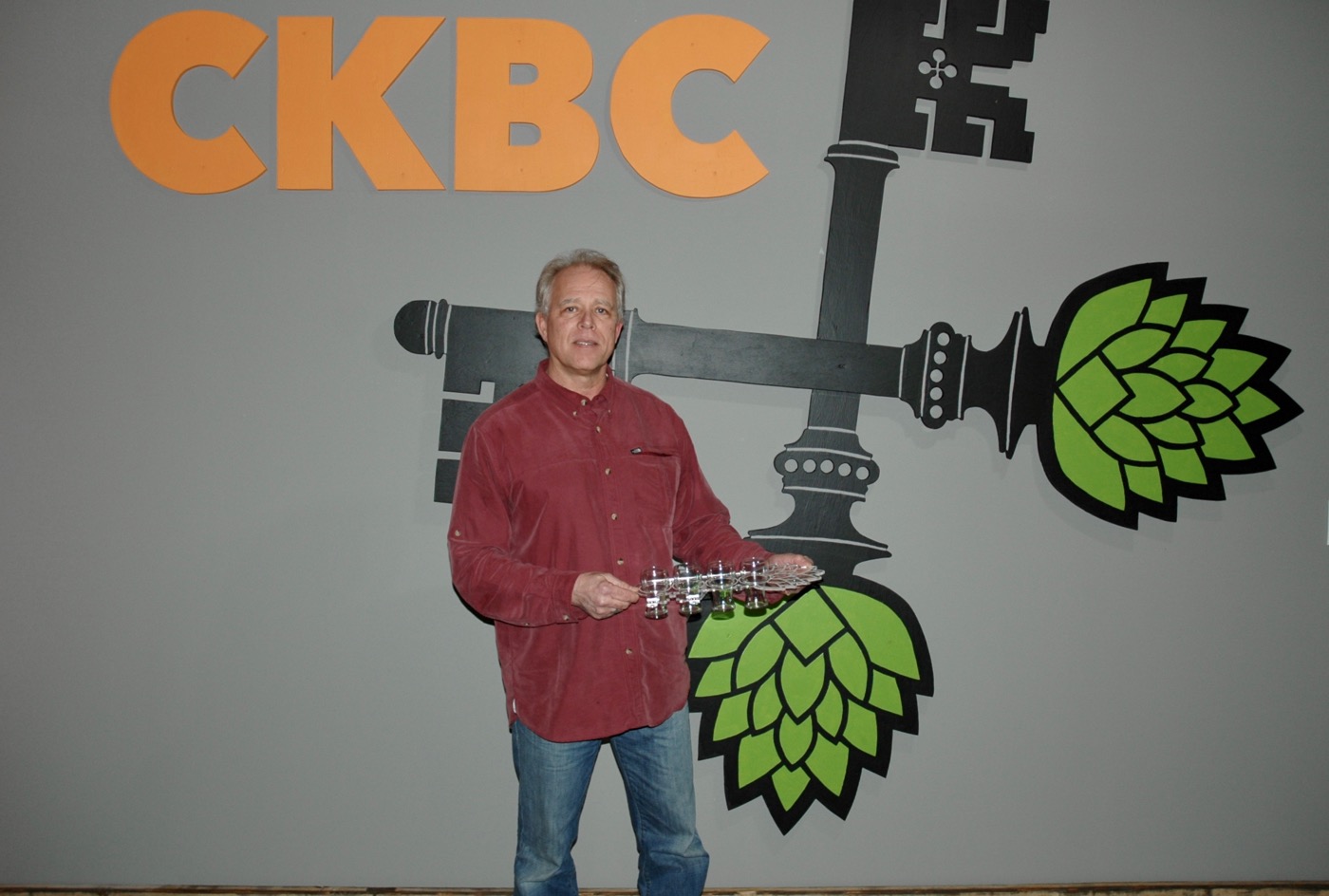 The company was started in 2015 and Cross Keys Brewing Company was born.  Now that they knew they could make beer, the next thing the needed to do was look for a site.  The site they are at now on North Main Street is actually the first place they looked at with the realtor but eventually decided against it as too many improvements needed to be made to the existing building before they could even think of building a brewery.  Over the course of time, they looked at a few places, but nothing was finalized.  After some time, they had heard that a new owner had acquired the original building on North Main Street and had made improvements to the building.  They went back and decided this was the place they were going to be.  They signed a lease in May of 2016 and started the licensure process, which took 9 months.
They had already decided on the brewing system, an oversized 15 BBL system from Specific Mechanical Systems of Canada.  To go with the brewing system, they have a 30 BBL and a 15 BBL fermenter as well as a 30 BBL Brite tank.  "We did our due diligence when we were looking at the equipment. We looked at other systems to see if there was something that would be a little more economical that would be suitable, that is why we only have 2 fermenters, but decided to go with this equipment because of the reputation of the equipment and the experience our brewer has with it".   The brewhouse is situated in a large warehouse section of the building with plenty of room to expand.  They already have the infrastructure in place to add more fermenters, and larger fermenters, as the business grows.  Clearly well-thought out by the team so they will not be looking to move as the demand for their beer grows.
The tasting room is itself has a large open area with tables made out of reclaimed wine barrels.  The color scheme is warm and inviting and accented by a large painting of the Cross Keys logo.  Alan is an artist and graphic design guy by trade and you can see his influence all over the brewery.  The first thing you notice about the bar is that there are no stools in front of it.  After visiting tons of breweries and bars one of the things they did not want is to have the bar full and close off access for patrons to belly up and get a beer.  They have also added many little touches, like USB charging stations all along the front of the bar and along the outside wall, which also has a bar height ledge that runs the length of the brewery.
Now let's get to what everyone wants to know about, the beer.  Cross Keys plans on brewing all of the styles, IPA's, porters, stouts, pales, Kölsch's, and just about anything you can think of.  One of the coolest things that we saw was the Flight Board that Alan designed, too cool for words!  At the opening Cross Keys will offer pints, flights, and growler refills to the public.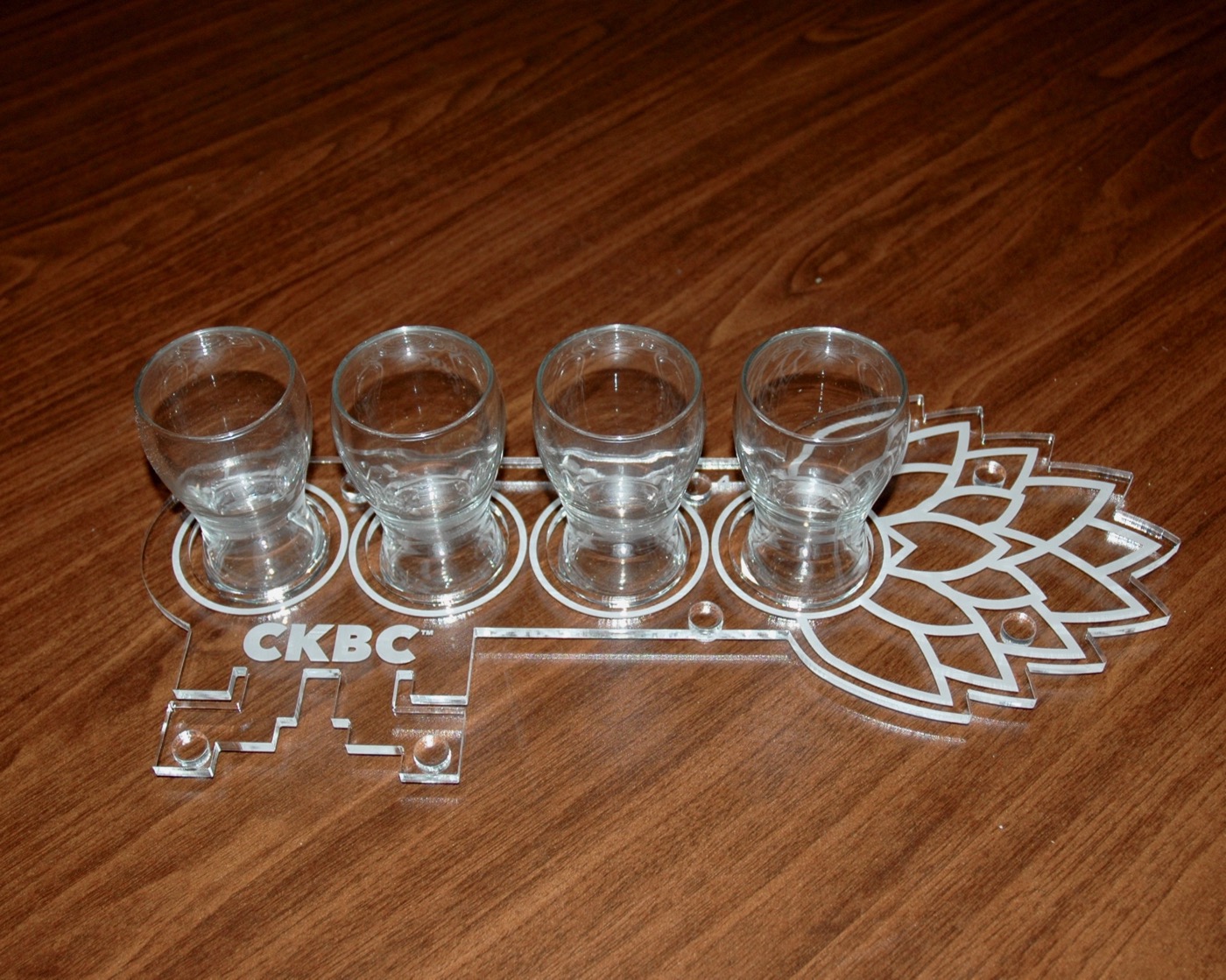 We were wholly impressed by the facility and Alan, who was a very gracious host.  Congratulations to everyone at Cross Keys Brewing Company on the Grand Opening!
Cheers!
For more information, visit Cross Keys Brewing Company on the web at www.ckbcbeer.com