Human Village Brewing Company: Enter as nomads, stay as villagers.
If you have not recently been to Pitman, you are certainly missing out on some fantastic beer. Over the last few years, it has become easier to enjoy a brew in the historically dry town. I like to joke that Pitman isn't dry, its damp. The town still does not have a liquor store, but Pitman does have breweries. One you need to get to is Human Village Brewing Company.
From their flagship "Beers and the Bees", a Golden Ale brewed with generous amounts of raw local wildflower honey from Anthony's Local Honey Farm, to their Dry English Porter, "London Calling", Human Village has something for everyone.  And for the non-drinkers, Human Village brews up their own rotating craft soda (soon to have more flavors available for flights). You can also sit back and enjoy your own personal pot of coffee.
Human Village operates in what used to be Bus Stop Cafe, a well-known spot for live music,  and the music has not died. Vinyl records hang on the walls, and there is always great music playing. On Thursday nights, you can enjoy local musicians as they come up on Open Mic Nights. Usually, a few spots remain open in case you get the liquid courage to jump on stage play a tune.
Coming Soon:
"Pucker Gently"- a black raspberry sour
Look! Cans! Human Village is now offering cans of their beer so you aren't limited to just growlers to go. You can pick up what they are calling a "Mix Tape" of cans of your favorite Human Village beer to take out!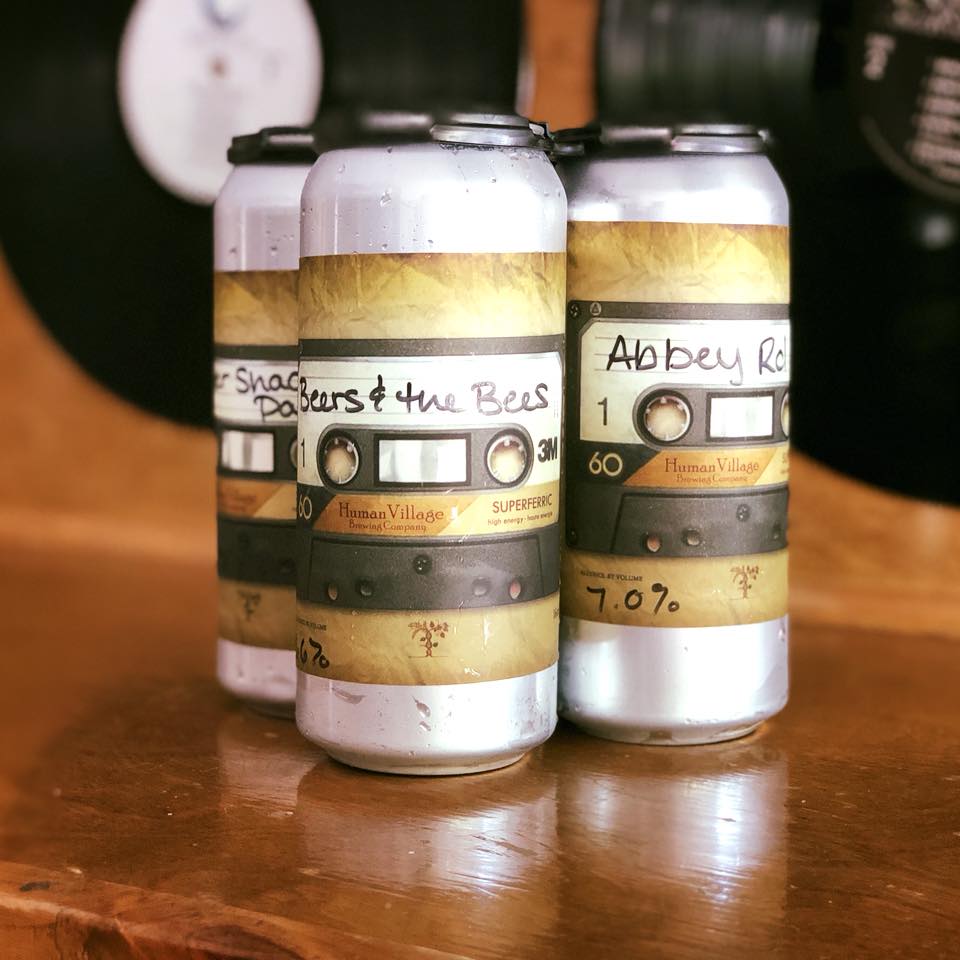 To Find Out More About Human Village Brewing Company, check out the links below!
Twitter:  @humanbrewing
Instagram:  humanbrewing
Human Village Brewing Company is located at 148 S. Broadway, Pitman, NJ