Congrats to all of the guys at Neck of The Woods Brewing on finding a home for the brewery!
From The Press Release: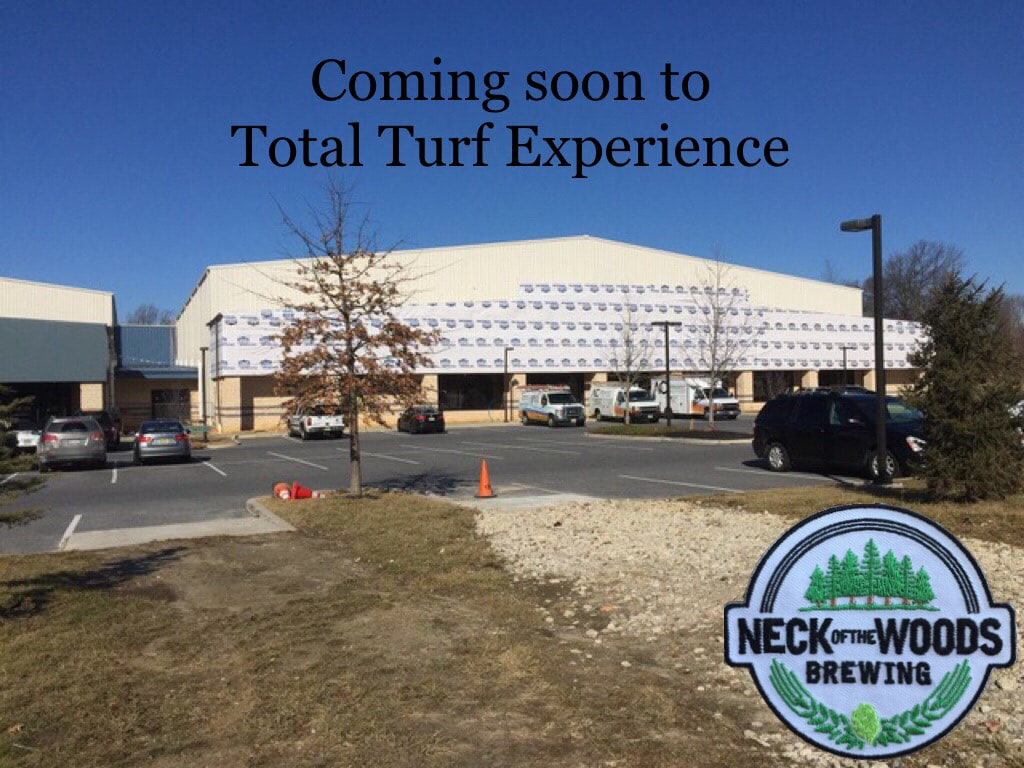 It has been a long wait and at times it seemed that our dream of bringing our brewery to a reality was in jeopardy. At last we now have a location to call home. In conjunction with the Total Turf Experience, brewery partners Frank Price, Paul McIntyre, Dave Surdam and Bruce Lowden are excited to announce that we will locate our new brewery in their newly expanded facility at 614 Lambs Road, Pitman, NJ (Mantua Township).
Neck Of The Woods Brewing will offer unique beers that appeal to a broad group of craft beer drinkers and will use local ingredients when available. There will be several beers that will allow customers to easily transition to craft beer. We are installing a new state-of-the-art 10 barrel brewhouse and fermenters/brite tanks that will be temperature controlled.  Our equipment will allow our brewers to control every aspect of the process while producing consistent high quality beer from batch to batch.
We expect construction of our 4,300 ft² brewery to begin in January and be completed by June – July 2018.
Total Turf has operated a 72,000 ft² full service sports complex and is in the process of completing their 2nd building adding an additional 58,000 ft². In addition to offering all types of youth/adult sports, a fitness center and on-site sports medicine, Total Turf is also home to the American soccer league's Philadelphia Fury and back-to-back champions of arena football, the Philadelphia Soul. Total Turf's in-house restaurant The 614 Grille will expand its menu offerings onsite.
Again we are very excited to begin construction in our new home and becoming a part of The Total Turf Experience family.
Stay connected to our website, Facebook page, Instagram and Twitter for progress of the brewery and specials we will be offering. We are very thankful for everyone who likes and follows us on social media. Please be sure to visit and follow us if you haven't already.
Regards,
  The Neck Of The Woods Team