The holidays are coming! These 4 words both make us excited and fill us with anxiety of what we are going to be gifting to our friends and family. We here at South Jersey Beer Scene want to relieve a small bit of that anxiety with our annual gift giving guide for the beer and spirits lover on your list. So, without further adieu, here is our 2021 Holiday Gift Guide:
Proper Glassware
We are big proponents of using the correct glassware for the beer that you are drinking. The style specific glass is made so that you can enjoy the beer the way the brewer intended giving you the optimum drinking experience. We did a primer on the 5 best IPA Glasses a while back, but every beer deserves to have it's own happy home prior to getting into your belly! Here are some great examples for that beer lover on your list
Libbey Craft Brews Assorted Beer Glass Set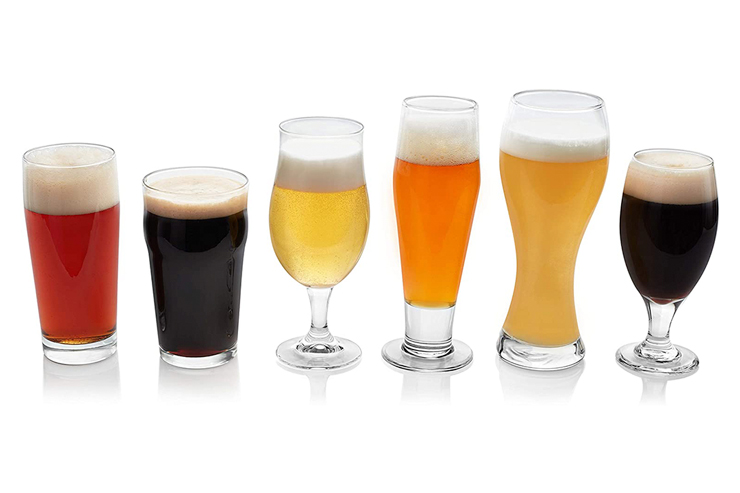 This set covers a wide range of proper glassware including a pub glass, a Belgian Ale glass, a porter/stout glass, a wheat beer glass, and a pilsner glass. A perfect set of 6 that covers a wide range of beers that will bring out all the nuances of the beer you are drinking
---
Nucleated Teku 3.0 Stemmed Beer Glass by Rastal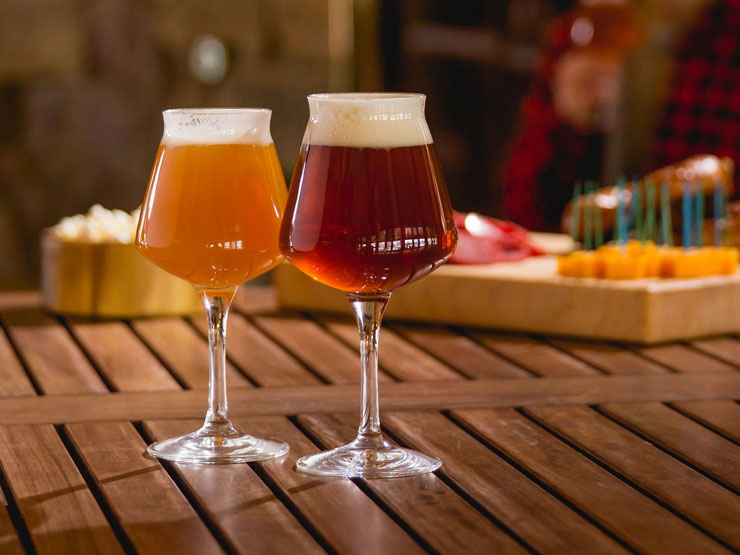 We are big fans of the Teku for all beers, but it really is the perfect IPA glass. The Teku style glass has been around for a while but they have added a twist to the newest version, nucleation. Nucleation is created by 5 circular grooves in the bottom of the glass that creates a steady stream of light CO2 bubbles that rise to the top and assist in maintaining a proper head. This new aspect along with the classic tulip design with an angled bowl, enhances the beer drinking experience for any and all beer lovers out there.
---
Glencairn Whiskey Glass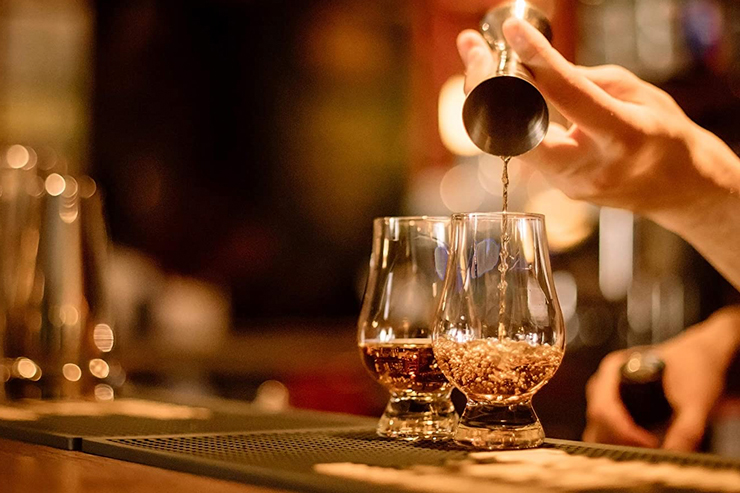 The Bourbon craze is upon us and more people are getting into America's native spirit and the Glencairn Whisky Glass is the perfect gift for a seasoned veteran and a newbie alike. Developed in conjunction with the whisky industry, The Glencairn has become the official glass of the industry and is found in distilleries and bars around the world. Its tapered mouth allows for ease of drinking and also captures the aromas of the spirit, while the wide bowl allows full appreciation of the whiskey's color and viscosity. This is the glass that upped my bourbon game and use it whenever I have a dram
---
Books
We are big fans of books on beer and spirits and they make a great gift. This past summer we wrote about 5 Great Books About Beer which all make a great gift for the beer person on your list, and here are a few more that we would highly recommend:
A Woman's Place is in the Brewhouse: A Forgotten History of Alewives, Brewsters, Witches, and CEOs
by Tara Nurin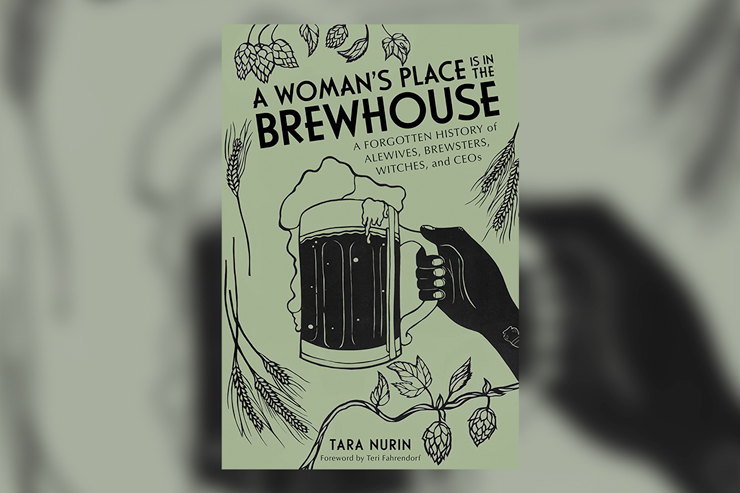 Tara Nurin is one of the premier beer and spirits writers in the country and she penned a fantastic book that was released in September of 2021. It's women, not men, who've brewed beer throughout most of human history. Their role as family and village brewer lasted for hundreds of thousands of years—through the earliest days of Mesopotamian civilization, the reign of Cleopatra, the witch trials of early modern Europe, and the settling of colonial America. A Woman's Place Is in the Brewhouse celebrates the contributions and influence of female brewers and explores the forces that have erased them from the brewing world. A really great read that we highly recommend.
You can also check out Tara on a recent episode of Alexis Drinks over on our YouTube Channel.
---
The Dogfish Head Book: 26 Years of Off-Centered Adventures
by Sam and Mariah Calagione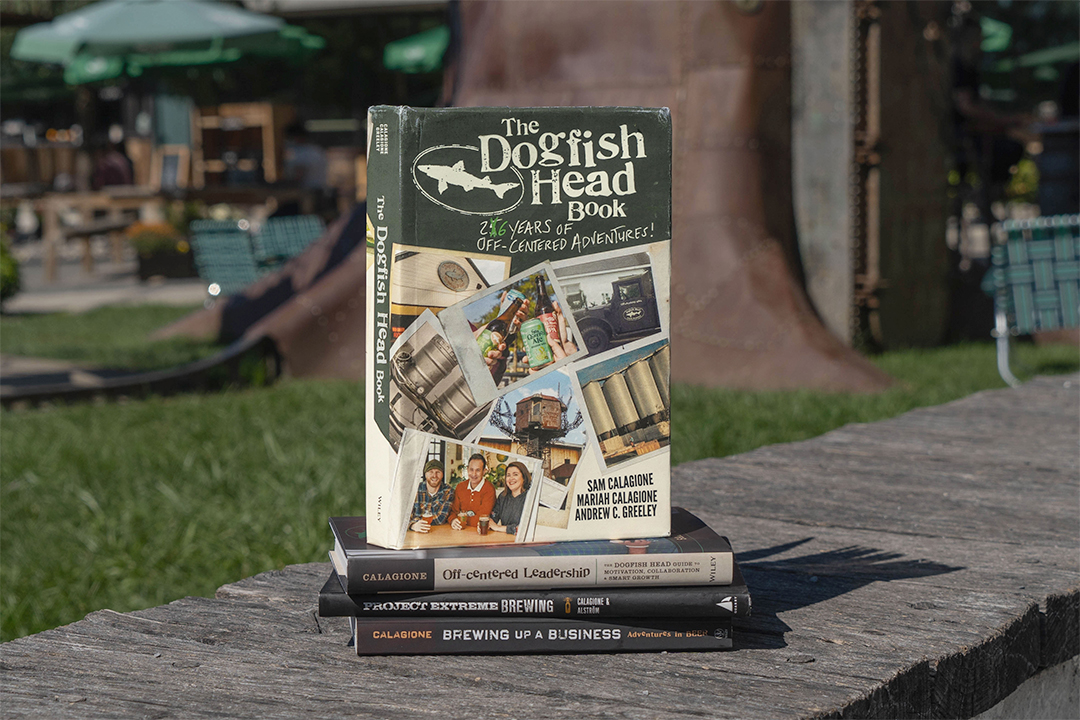 On our Mount Rushmore of beer, Sam Calagione would definitely have a spot! A true innovator and one of the most accessible beer celebrities in the biz, Sam, along with his wife Mariah, document their 26 years in the Craft Beer business sharing timeless lessons about working and living. From recounting the history of Dogfish Head to sharing their unique business philosophy, this book makes the perfect gift for any Dogfish Head fan or Craft Beer enthusiast. Since its start in 1995, Dogfish Head has grown exponentially to become one of the most celebrated craft breweries in the United States. This book lets you tour the history of the iconic brand without leaving home. Highly recommend!
---
Buffalo, Barrels, & Bourbon: The Story of How Buffalo Trace Distillery Became The World's Most Awarded Distillery
by F. Paul Pacult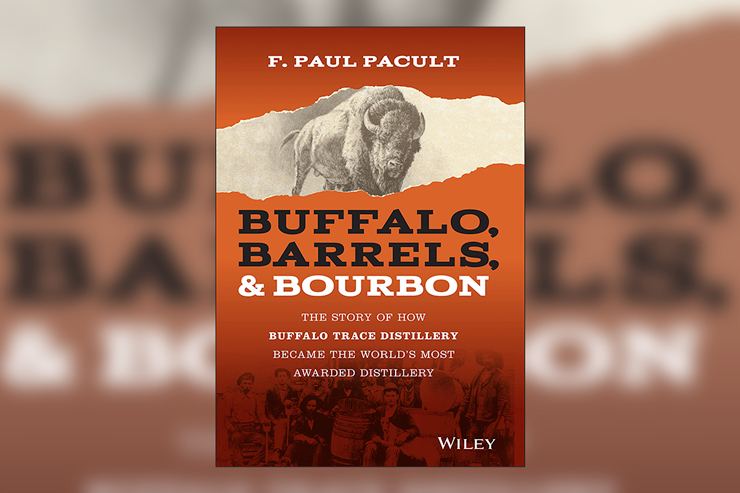 Almost every bourbon lover I know has something from the famed Buffalo Trace distillery on their shelf. Makers of iconic brands such as Blanton's, Eagle Rare, E.H. Taylor, W.L. Weller, and the iconic Van Winkle line, Buffalo Trace has been a part of America's Spirits History for 150 years. This book was just released in September 2021 and tells more than just the story of Buffalo Trace, but the very story of Bourbon and it's place in American History.
---
Other Stuff We Love
Homebrewers the Board Game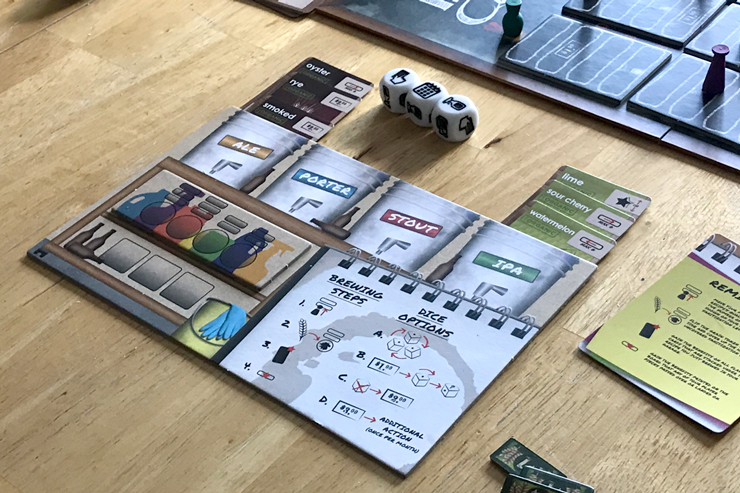 In Homebrewers by Greater than Games, 2-5 players play the role of a homebrewer who is competing against their fellow local brew club members for the highest quality beer. The game is played over a series of 8 rounds. At the beginning of each round, you roll some dice to see what actions you can take: buying ingredients, participating in monthly club events, adding flavors to your recipes, cleaning your equipment, or brewing beer. You will craft beer recipes in four categories: Ale, Porter, Stout, and IPA. You earn reputation points for the beers you produce. The person with the most reputation at the end of 8 rounds wins the game. Check out our 3 Amazing Beer Themed Board Games article for the full review.
---
30 Watt Sudski Portable Shower Drink Holder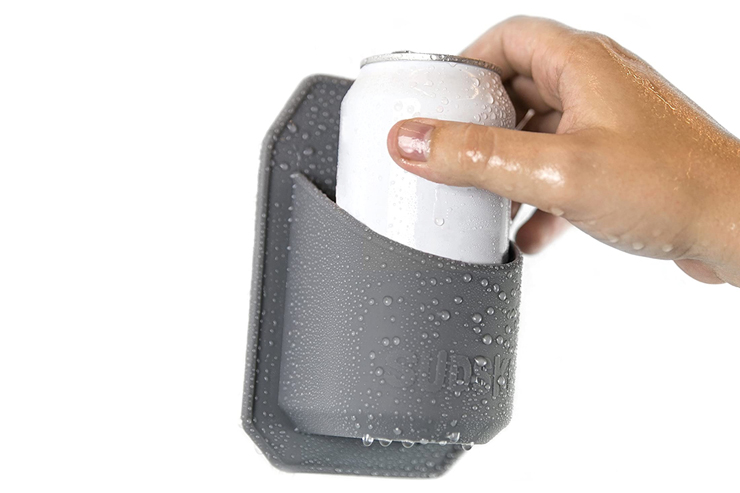 In the "I didn't know I needed it until I saw this" category is the 30 Watt Sudski, the perfect shower beer holder. No suction cups, no tape, no wall mount, just find a glossy surface and stick it to the wall! An incredibly thoughtful choice for the beer drinker in your life. They'll be thinking of you nearly every time they're drinking beer soaking wet and naked. You can even add a shower curtain with a cool craft brewery theme to go along with it.