South Jersey has become a hotbed for Craft Beer with a quickly growing and thriving base of breweries and an influx of great beer from all over the country in the last year. If you are looking for some great stops in Cape May County we have done the legwork for you! Here are some of the best craft beer bars and restaurants you can visit for a wide selection of both New Jersey and big name craft beer from all over the US and Canada. Here, in no particular order, is our list!
Lucky Bones Backwater Grille
1200 RT. 109 South, Cape May | (609) 884-2663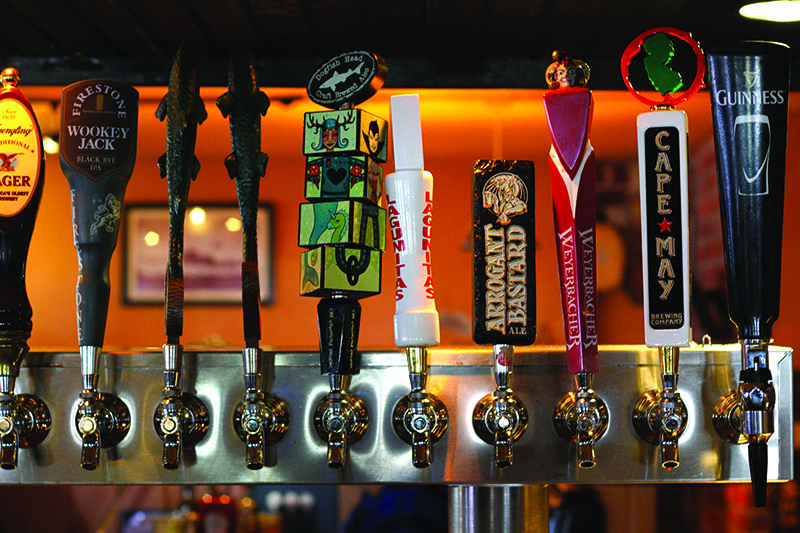 Located just over the bridge at the end of the Garden State Parkway, Lucky Bones Backwater Grille boasts over 30 taps of great beer. Staples include selections from local breweries like Slack Tide, Coho, Bucket Brigade, Ludlam Island, Tuckahoe, 7 Mile, and Cape May plus great selections from the likes of Toppling Goliath, Maine Beer Co, Victory, Industrial Arts, Dogfish Head, and many more. Beer manager Erik Delinski always has something new and exciting to sample and curates a menu full of many different styles. Plus the food here is fantastic!
Mad Batter Blue Bar
19 Jackson Street, Cape May | 609-884-5970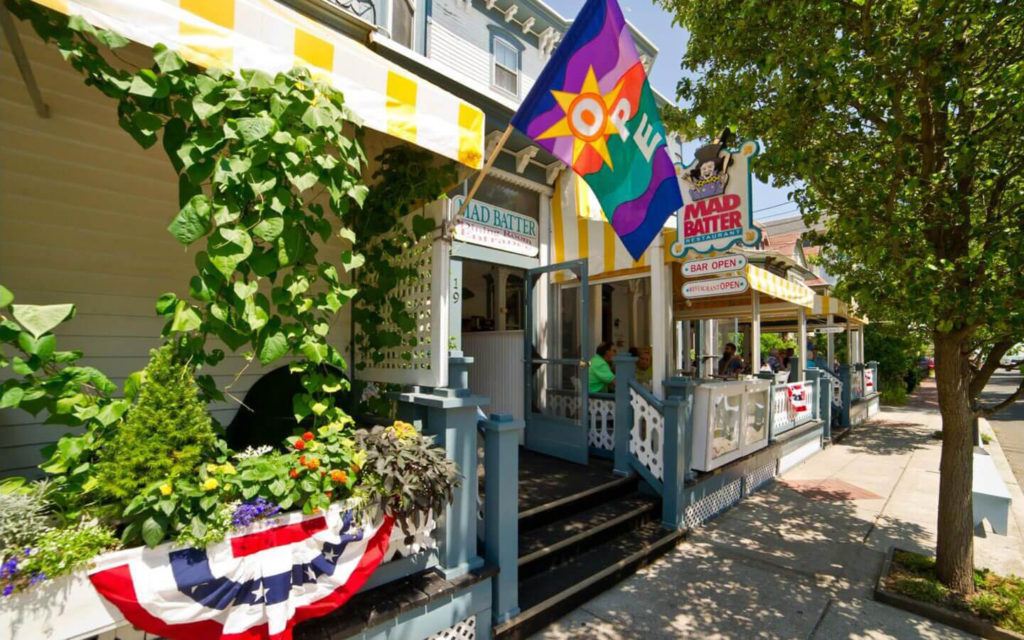 If you are visiting downtown Cape May, do not miss the Mad Batter Blue Bar downtown on 19 Jackson Street, located inside the Carroll Villa Hotel, a national landmark that has been hosting guests since 1882. Seventeen taps of goodness with locals like Slack Tide, Tonewood, Flying Fish, Ludlam Island, and Tuckahoe along with rotating list of great selections. At the time of this piece, The Mad Batter had craft beer from Kane, Single Cut Beersmiths, Interboro, Bolero Snort, and Mikkeller. Plus, this is one of the best restaurants in South Jersey. We love their outdoor breakfasts (can't drink all day if you don't start in the morning!) and the bar fare is fantastic. The Mad Batter was one of the first bars in South Jersey to embrace craft beer and have been a big supporter of local craft since day one.
Country Club Tavern (CCT)
1512 U.S. 9, Cape May Court House | (609) 465-1515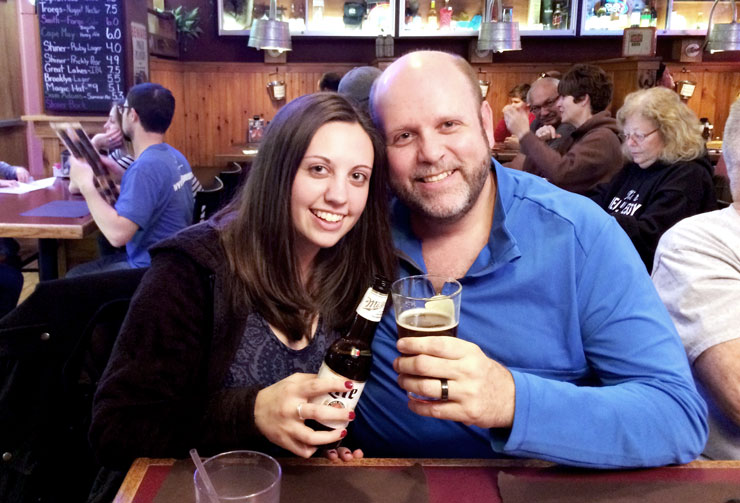 Situated adjacent to Avalon Country Club just off Route 9 in Swainton, the CCT has a great selection of beer on tap plus a liquor store to take home some of your local favorites. You feel immediately at home with it's cool local vibe and 27 taps with great local, regional, and national selections. You can always find locals Slack Tide, Ludlam, Cape May, Flying Fish, Glasstown, 7 Mile, and Tuckahoe on the menu along with rotating selections from breweries such as Great Lakes, Sweetwater, Dogfish Head, Evil Genius, and Conshohocken. Known for it's friendly atmosphere and great Wings, they also have a full menu of great food selections ranging from Pizza and Burgers to full dinner entreés to fill your belly while drinking some great Craft Beer!
Harpoon's On The Bay
91 Beach Dr, North Cape May | (609) 886-5529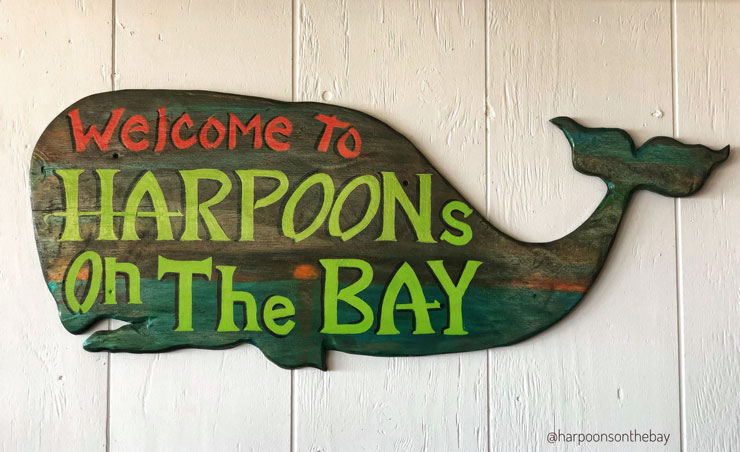 As the name says, Harpoon's is located on 91 Beach Drive on the Bay in North Cape May and has spectacular views of the Delaware Bay. Harpoon's also has a great craft beer selection of locals like Cape May and Bucket Brigade, plus great New Jersey breweries like Backward Flag, Three 3's, Tonewood, and Kane. And, if your friends don't drink craft, you can also find a great selection of beers like PBR, Founders, and Dogfish Head. The menu at Harpoon's has something for everyone, from soups to desserts. Great outside venue!
Goodnight Irene's
2708 Pacific Avenue, Wildwood | 609-729-3861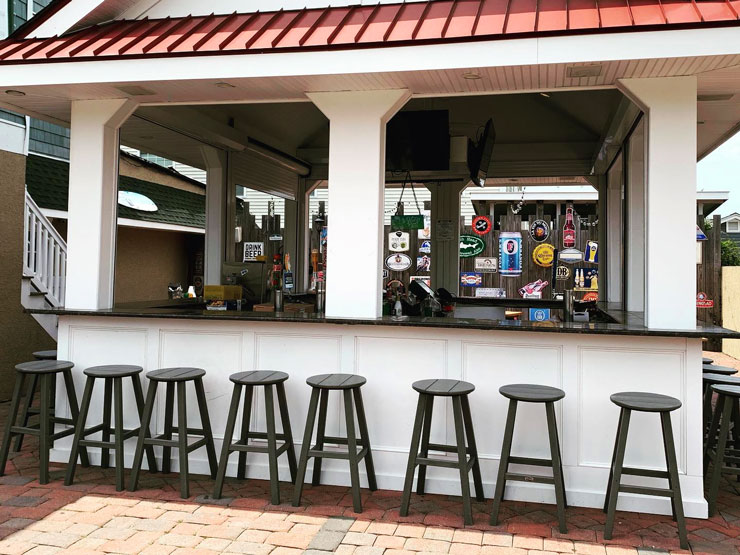 No list of the best Craft Beer Bars in Cape May County would be complete without Goodnight Irene's located at 2708 Pacific Avenue in Wildwood. GNI was probably the earliest adopter of the craft beer explosion in the area and continues to curate a great tap list and is a huge supporter of the local craft brewing scene. With 30+ craft beers on tap you will definitely be able to find an old favorite or sample something new. With a true neighborhood bar feel you can sit inside or hang out at their spacious outside bar and patio area. GNI hosts a ton of tap takeovers with the best brands, recent takeovers featured Bell's, Ludlam Island, Troëgs, Stone, Slack Tide, Lunacy, and 7 Mile and they will continue throughout the summer. Goodnight Irene's also has great brick oven pizza along with a full menu of everything from apps to entreés.
What are some of your favorite beer bars in Cape May County?