Fall is fast approaching in South Jersey. The leaves are changing colors, the wind is blowing a little bit colder and those summer tees are getting replaced by winter hoodies. So begins the holiday beer season, pumpkin to be specific. As with other classic and niche style beers, pumpkin beer sales have dropped due to the "next big thing" mindset, but many still look forward to the seasonal releases. I asked some of our South Jersey brewers for their thoughts on the gourd and some of their favorite pumpkin offerings.
Pumpkin Beer Hot Takes
I got some interesting reactions, from hate… "Pumpkin is for pies and lattes!" to love… "Love Pumpkin beer!" to indifference…" I don't really seek them out, but if one comes my way I'll drink it." Pumpkin is a very versatile squash and as you will see from the list below lends itself to a lot of different styles.
Jeff Greco of Heavy Reel Brewing is in the "love it" camp and will be soon be releasing "All Gourds Beware" made with pumpkin puree as well as yams, butternut squash, maple syrup and other spices. Jeff's favorite commercial offering is Southern Tier's Pumking Imperial Ale, which was actually mentioned by several other brewers as well as my favorite barista Alphonse from Enigma Coffee House in Toms River.
Donn Hoosack from Manafirkin Brewing Company is a fan of the Weyerbacher Imperial Pumpkin as well as Saucony Creek's Maple Mistress, while partner Todd Hunt likes Shipyard's Pumpkinhead. Manafirkin will be releasing 2 versions of their popular "Oh Dear Gourd" made with pumpkin and yams, their regular on tap version and a 6 month barrel aged brew, which will be available in bottles.
Kris Lewis of Oyster Creek Brewing Company also mentions Shipyard and Pumking as his favorites. They will be releasing a pumpkin/yam ale called FALLout , which in addition to the pumpkin and yams is spiced with ginger, cinnamon and allspice. I asked Kris why most brewers will use yam or sweet potatoes in their pumpkin beers. "Yams are definitely sweeter. Pumpkin is a bit bland but can add an earthy, rich taste."
Three 3's in Hammonton will be releasing their SorryActuallySorry pumpkin beer. "It's basically a hazy blonde ale base conditioned on pureed pumpkin and spices" says Mike Geller. I love how pumpkin seems to bring out the wittiness in all our brewers!
Spellbound Brewing Company has several pumpkin beers on tap and in cans, while Village Idiot has their annual Punk O' Lantern release, making Mt. Holly the unofficial pumpkin beer capital of South Jersey. Some breweries embrace the squash, while some prefer to focus on other winter offerings with Icarus working on their Butternut Squash Chili Porter (in collaboration with Mike Kivowitz from NJCB) and Backward Flag will have their Mama's Table sweet potato beer. By the way, Torie Fisher from BF gives another vote to the Pumking!
Our Top 5 Pumpkin Beers
Pumpking – Southern Tier
This one not only is the favorite of our poll, it is also has almost 8,000 reviews on Beer Advocate and has a rating of 4.13. Comes in at a hefty 8.60% and also comes in 5 different varieties, including a rum barrel aged version which is 13.4% ABV. Definitely brewed to warm you up on a cool autumn night.
Punkin Ale – Dogfish Head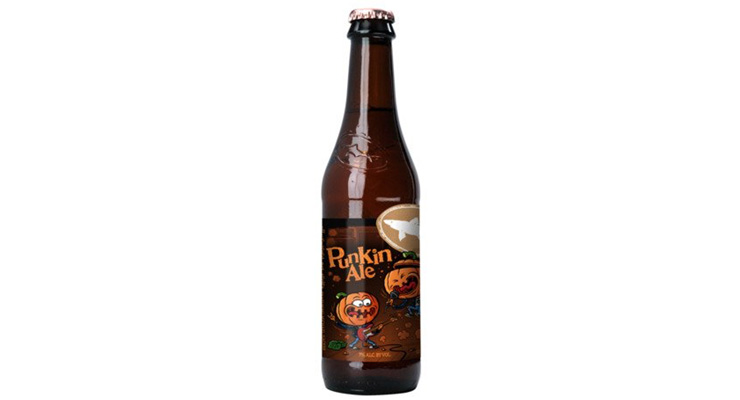 I'm not a huge pumpkin fan, but this one is my favorite with notes of brown sugar, cinnamon and other fall spices. Punkin has been around for a while and was named for the (once) nearby Punkin' Chunkin' competition… catapaults, trebuchets, very medieval. Unfortunately, several years ago someone was injured in by a pumpkin cannon, so it was moved to Illinois. Compared to the Pumking beers, this one is nearly crushable at only 7%. They also have a very cool ceramic Punkin' growler available, but it is fairly pricy, so make sure you have your credit card.
Imperial Pumpkin Ale – Weyerbacher
Weyerbacher boasts that this beer is "heartier, spicier, more caramelly and pumpkiny than its faint hearted brethren." That is a lot of adjectives, real and invented, so who am I to argue. At 8% ABV this is a very rich and warm beer.
Pumpkinhead – Shipyard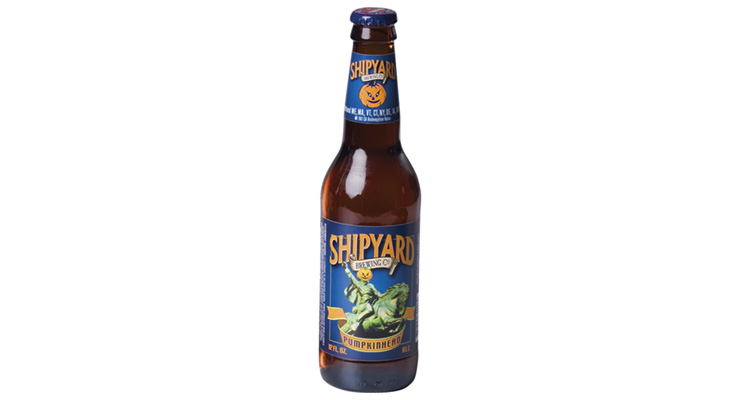 One of the longest running pumpkin beers, Shipyard has been producing this beer with the iconic Sleepy Hollow inspired logo for almost 25 years. A light, crisp wheat beer very drinkable at 4.5% ABV.
Master of Pumpkins – Troegs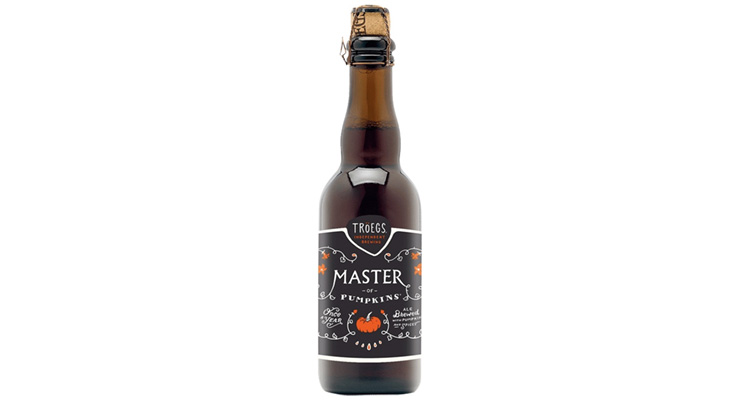 Brewed with pumpkins harvested from a nearby farm, this is brewed with a Saison yeast giving it a little Belgian-y taste. I also really like the name.
What are your favorite pumpkin or fall inspired beers?