Hello beer drinkers! The craft beer craze continues to grow with no end in sight and the number of cool beer accessories out there is growing by the day. Here at the South Jersey Beer Scene Laboratory we are dedicated to showing you some of the best accessories and gifts for beer lovers that you didn't know you needed. Here are some of our favorites:
Barrel-Aged Stout and Selling Out: Goose Island, Anheuser-Busch, and How Craft Beer Became Big Business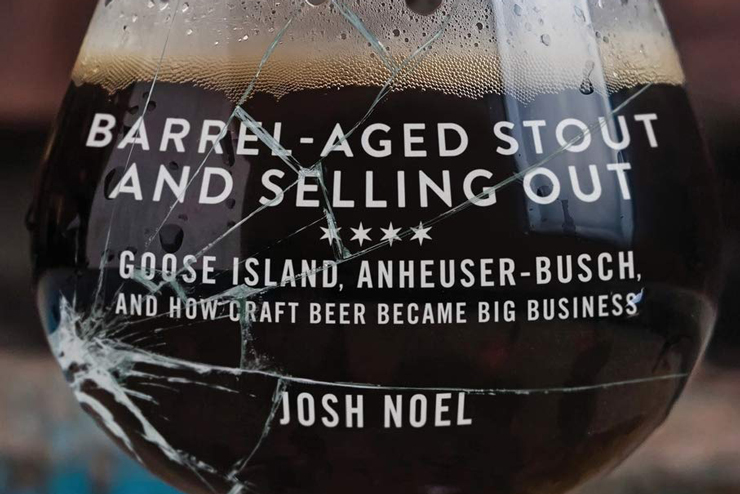 We loved this book. Josh Noel, Beer Writer for the Chicago Tribune, gives you the inside look on the birth and rise of Goose Island, one of America's early craft beer success stories and it's eventual sale to AB-Inbev and how it changed the face of craft beer forever. It is accessible to both the craft beer veteran and newbie alike and gives you an eye opening look at how this industry we love so much has changed as craft beer has become more an more relevant across the United States.
---
The Beer Mitt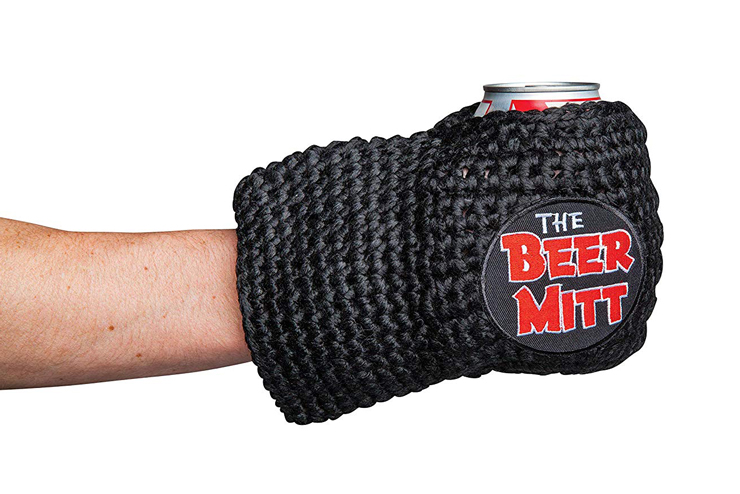 This ultra-cool glove is made to keep your hand warm while holding an ice cold beer. Great for tailgates, this knitted glove will hold a can or a bottle and will be the envy of all of your shivering friends who are fumbling to hold their beer with bulky glove or, worse yet, their bare hand!
---
Beer Soap by Swag Brewery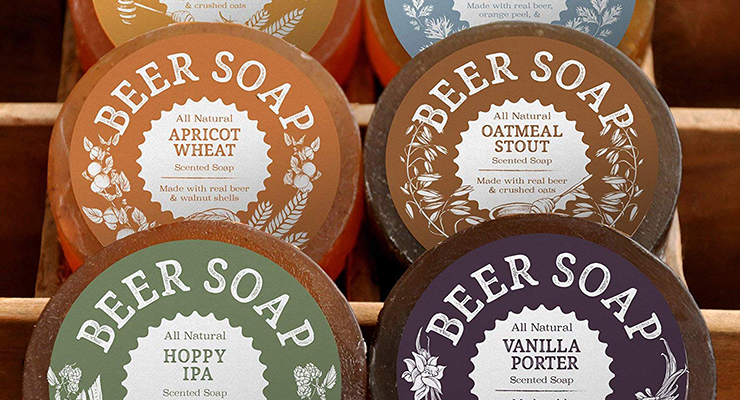 It is a  dream come true. You wake up after a long night of pounding a few local craft beers and need a little hair of the dog to get you right again. You hop in the shower and lather up with beer soap and all is right with the world again so you can face the day! 6 different soaps representing 6 different beer styles and it is not just a gimmick, it will really get you clean and smelling nice!
Oatmeal Stout – Amazingly delicious beer soap that smells like oatmeal stout beer, crushed oats, honey, and milk… don't eat it!
Hoppy IPA – This soap is made with IPA beer and ground hops, giving it a spicy, herbal, and earthy scent.
Vanilla Porter – Made with porter beer and vanilla, this one gives notes of vanilla, brown sugar, and blackberry.
Apricot Wheat – Made with apricot wheat beer and walnuts. It gives off scents of apricot, spice, and malt.
Belgian Witbier – Soap made with Belgian Witbier, orange peel, and coriander. This one smells spicy, citrusy, and sweet!
Honey Pilsner – Made with pilsner beer, honey, and crushed oats, this one has a scent with notes of vanilla, honey, and melon.
---
Bottlekeeper 2.0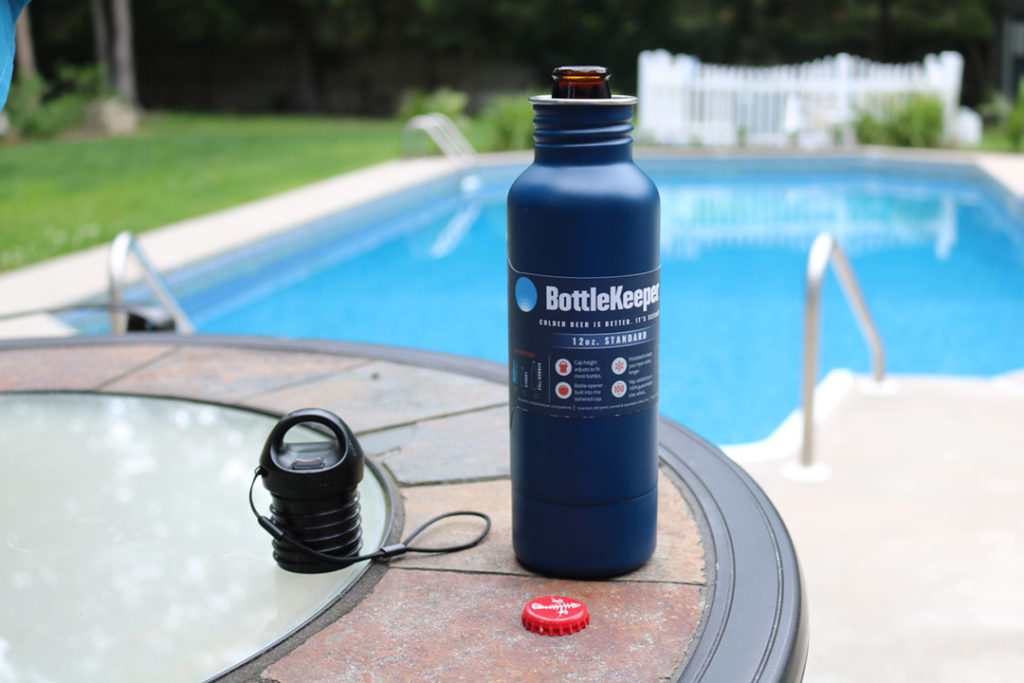 We are huge fans of this great beer accessory that will change your mind about how you drink your bottled beer. BottleKeeper is a significant improvement over a neoprene zip-up bottle jacket. It begins with the same kind of neoprene sleeve but, instead of ending there, the sleeve is set inside a stainless steel container designed to keep your beer colder for longer. It has a screw-on top, that serves as a bottle opener. The BottleKeeper 2.0 Standard 12oz that we reviewed is extremely light weight, sits comfortably in a standard cup holder, and fits most bottles that are on the market. They also offer a 12 oz Stubby (think Founders Type Bottles) and a 22 oz Bomber version. Check out our review for a coupon that will save you a few bucks.
---
GrowlerWerks Stainless Steel uKeg Carbonated Growler, 64 oz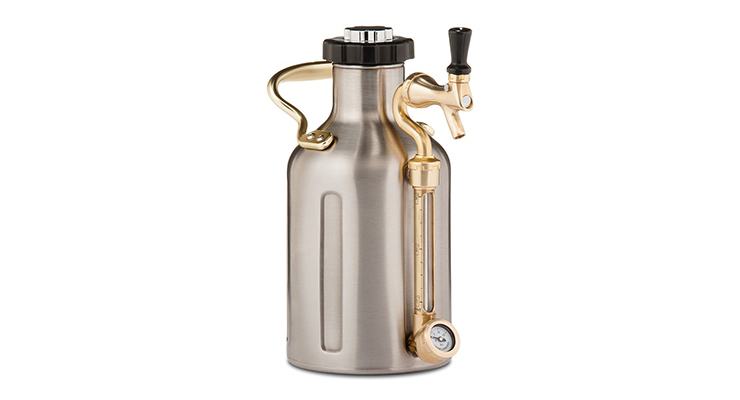 One of the great things about Growlers is that you can take beer home to drink later. One of the bad things about Growlers is that you need to drink it quickly or it will lose it's carb and flavor. GrowlerWerks has come up with a great solution to resolve this issue. Imagine being able to take home a growler full of beer and drink it over the next  week and still have the bubbly goodness in the beer, is this fantasy? It is not! This system keeps the beer fresh and tasting as the brewer wanted you to taste it. The item does require a little maintenance, but it is a really cool way to enjoy a growler for more than 1 day.  This may not be for everyone, but for the serious craft beer drinker we highly recommend it.
---
Unlabeled – The Blind Beer Tasting Board Game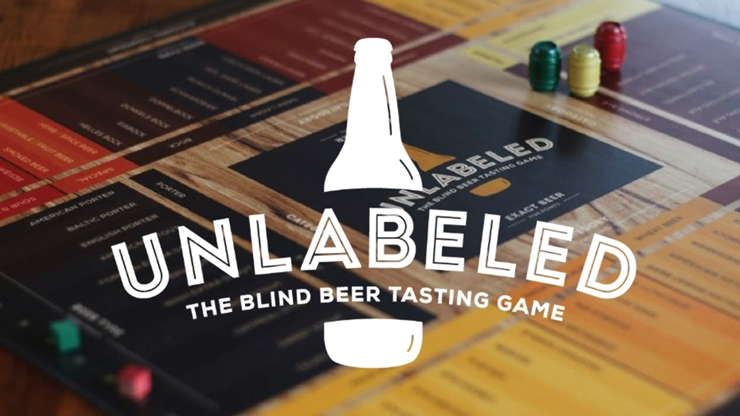 Tired of playing beer pong? Do you have a few snobby beer nerd friends that think they know everything about beer? You can put them to the test with Unlabeled – a blind beer tasting board game that will test even the biggest beer snob. Good for up to six people who bring a few beers with them. In each round players taste the same "unlabeled" beer and attempt to identify the beer's characteristics, general beer category, or specific beer type. The label is revealed and points are awarded. Next round! An excellent activity to do while visiting your your favorite brewery. Order a few unlabeled flights and see who has the skills to identify the beers.
Do you have a favorite beer gift?