The long awaited Battle River Brewing in downtown Toms River will be having a soft opening on Friday, 8/14/2020. As any brewery owner can tell you, the last few days before opening are hectic, so I was lucky to get a few minutes of head brewer, Ian Barlet's time. Ian was on a ladder in the outside beer garden stringing wiring for festival lighting and trying to stay ahead of an incoming thunderstorm.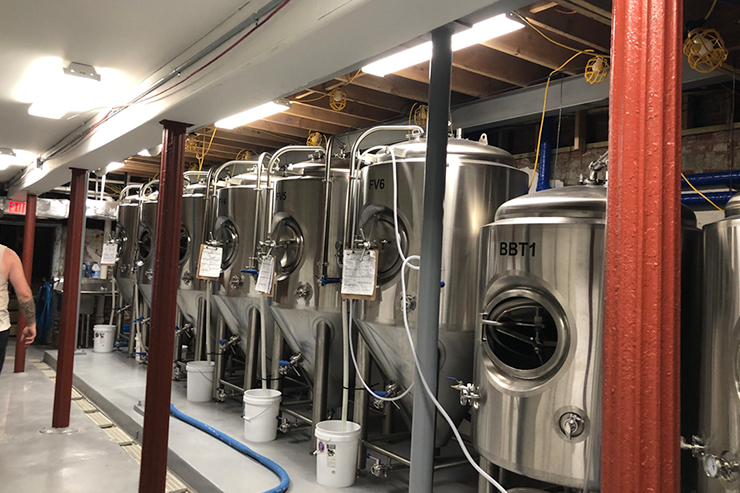 I was able to check out several of the upcoming beers they will have on tap, including their Headquarters Vanilla Porter, Summer Session Ale and a very refreshing Cucumber Melon Sour. The will also have a Summer Session Ale, Warhorse DIPA, Pilsner and a seltzer that comes in at a hefty 8%, among other offerings.
The Washington Street area near the county courthouse has been closed off on Friday nights for outdoor dining for a couple of months now, so Battle River will be a nice addition to the festive atmosphere.
Visit https://battleriverbrewing.com for more info.