Beerworld: A History
Deep in the Cape May County peninsula there was once a lodge on a non-descript golf course referred to as 'Beerworld'. Located in Lower Township, this mystical place was born out of the Ponderlodge Golf Course and built by William H. 'Billy' Pflaumer shortly after he acquired the land in 1976.
Ponderlodge would shortly be dubbed, Beerworld by locals of Cape May County chiefly because of Billy Pflaumer's day job: owner of Christian Schmidt & Sons brewery in Philadelphia (more commonly known to many simply as 'Schmidts'). Once known as the 9th largest brewer in the country, Schmidts was an American beer icon for decades along with Pabst Blue Ribbon and Anheuser-Busch.
Pflaumer himself did not drink beer or play golf, but built the 16,000-square foot building within Ponderlodge Golf Course for friends and family anyway. First, as a private 9-hole course and then in 1991, Beerworld was expanded to 18 holes and opened to the public for the first time. Pflaumer's family and Lower Township locals alike would play the course up until the crumble of the Schmidts beer empire, and a bankruptcy that would mark a sad end to Beerworld in 1997.
Today, although you can no longer step inside Beerworld for a fresh draft before conquering the back-nine, you can walk the land it once stood on before the lodges' eventual demolition in 2011. After Billy Pflaumer lost the golf course in bankruptcy, the New Jersey Department of Environmental Protection bought the land and made plans to restore it into a wildlife management area (WMA).
The Cox Hall Creek WMA makes Ponderlodge almost unrecognizable now in 2018. The golf cart paths are replaced by nature trails. Ponds once resembling course obstacles have turned into handicap accessible fishing hide-a-ways. Migratory birds visit the lush grasses and woods that once held drunken golfers cursing a dismal shot in the rough.
Beerworld is no more, but the lore lives on! Throw those clubs in the back and let's find somewhere that still pours a draft!
Cape May Brewing Company
Ah, yes. New Jersey's fastest growing craft beer brewer. Located in the heart of Cape May County and quite literally so close to Ponderlodge/Cox Hall Creek WMA that if golf carts where still on site, one could make the trip to the brewery within five minutes.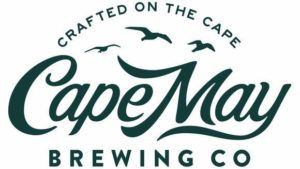 Established in 2011, in what could be interpreted as rising from the ruins of Beerworld, the Cape May Brewing Company has gone on to dominate the region since opening its taps to the world. With a full tasting room, newly renovated outdoor lounge, and nearly two dozen craftsmanship awards from around the globe – Cape May Brewery is a must see, sit, and drink location.
Whether you're into tastings or pints (I'm a pint guy myself) there's plenty of brews to try and even more options to take home in the company's 'Brewtique' store (A+ on the creative name convention). Cape May IPA is the brewery's flagship beer, and was the very first draft the woman who would go on to become my wife and I tried on a sizzling late summer day in 2012 in a little place called Cabana's Beach Bar on Beach Avenue in Cape May. This also happens to be the historic first location Cape May Brewery placed kegs in and sometimes, I like to think we drank a beer from that first keg.
An IPA to Challenge All IPAs
We were blown away that someone in South Jersey had created an IPA to challenge all IPAs, and even beat out quite a few of our favorites. On our next visit we went to see this brewery for ourselves and where not disappointed. Now we find ourselves making the trek down from Camden County as often as summer traffic and hectic schedules allow.
Cape May Brewery has grown a lot since 2011, but you can still purchase as much Cape May IPA as you can carry and so many beers since then. Coastal Evacuation DIPA is one of my personal favorites while my wife enjoys the taste bud tingle of Corrosion Sour IPA.
Other flagship beers include Devil's Reach and Honey Porter. The latter of the two is made with local honey that is certified Jersey Fresh by the state. Sign up for the newsletter and check out what's on tap often from One Off Wednesday's (week to week one-time brews) to seasonal brews such as Follow The Gull and the much coveted Apple Bomb.
For more information on Cape May Brewing Company, visit their website at http://capemaybrewery.com.