Cape May Zoo & Craft Beer Too
Cape May County Park & Zoo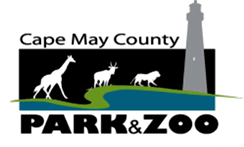 The Cape May County Park and Zoo complex, located within Cape May Court House in Cape May County, is one of South Jersey's hidden treasures.  Established in 1978, the zoo began as a county park and recreation area for natives of Cape May County.  It would later go on to house indigenous species of animals found throughout South Jersey and North America.  Finally, in 1989 the Cape May Zoo received official zoo accreditation from the Association of Zoos & Aquariums (also known as the AZA).  
Today, the zoo is recognized as one of the top 25 zoos in the nation from a survey conducted by TripAdvisor in 2015.  The Cape May Zoo has a free admission policy but accepts and encourages donations in any amount upon entry.  With convenient free parking a short walk from the zoo's entrance, this donation is a bargain for the wild experiences one is about to encounter within the zoo itself.  
As you exit the vehicle and walk through the dense paths made up of the scenic nature trails of Cape May County Park, the beach takes a backseat to wooded forests and also the high flying ziplines of the recently constructed Tree to Tree Adventure Park.  As you pass through the front gate, throw your donation in the donation bucket (or just politely hand that donation to the person volunteering their time at the front gate) and proceed within.  Some of the most notable attractions and exhibits within the zoo are the, now famous, Himalayan snow leopards, an intelligent pair of river otters and the entirely unique boardwalk safari.  The boardwalk safari allows guests to take a stroll on a classic South Jersey styled boardwalk to encounter wildlife that dominate both the North American and African plains.
If I were to recommend one exhibit at the Cape May Zoo, it would be the World of Birds enclosure house located just inside the entrance of the zoo.  Some of the more interesting and exotic animals reside within this exhibit, such as the American flamingo and a colony of Roseate spoonbills suspended above the house's guest walkway.  The Cape May County Park & Zoo is open year-round with summer and winter hours that can be found on the zoo's website (www.cmczoo.com).
Slack Tide Brewing Company
Founded in 2015 by two brothers and located just outside of Cape May Court House in Clermont, New Jersey, is Slack Tide Brewing Company.  The brewery's tasting room alone is enough to get any beer enthusiast through the door to try Slack Tide's beer but be warned, seating is first come first served.  
The beer selection itself is uniquely South Jersey in the naming and style.  The Angry Osprey, their flagship IPA, is an essential addition to any tasting flight or great as a pint on its' own.  Tipsy Dipsy speaks for itself as a stand-alone Double IPA.  Fun twists on a classic stout and ample pale ale brew can be sampled in Monkey Face and 5 Fathoms flagship beers respectively.  Check out their tasting room in person or on the website (www.slacktidebrewingco.com) for new releases and seasonal brews.
The 'crowler' operation the brothers have going on at Slack Tide Brewing Company is at a different level with the option of 16-ounce pounder  four packs or 32-ounce crowlers poured and canned to go.  For those unaware, a 'Crowler' is just a giant can that is filled with either Angry Osprey, 5 Fathoms, Tipsy Dipsy, or many of the other brews on tap and then canned before your very eyes on the canning machine positioned just behind the tasting room's bar.  Recently, Slack Tide has begun distributing cans throughout South Jersey.  Talk about canning around!
Country Club Tavern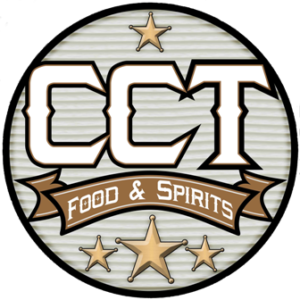 If sitting down with a pint and eating a hearty meal in a beer pouring establishment is more up your alley after conquering one of the county's top 25 zoos, then Country Club Tavern located just off Route 9 in Cape May Court House will meet those very needs.
Only a few minutes' drive from Cape May Zoo, the Country Club Tavern offers a wide range of local and not so local craft brews.  Slack Tide happens to have Angry Osprey on tap in this establishment, should their tasting room elude you.  Cape May IPA from also close by Cape May Brewery has a tap here as well.  The brewers of South Jersey are well represented at the Country Club Tavern.  Local breweries include: Glasstown Brewing, Flying Fish Brewing Company, Ludlam Island Brewery and 7 Mile Brewery all have rotating taps all year round with different selections from each one. 
 As for eating, I can personally recommend the burgers as I devoured a Hickory Burger when visiting this establishment. With a large and diverse menu, the Country Club Tavern can cater to anyone's post adventure cravings.