Real Ale Recap:
A Firkin Good Time at Yards Real Ale Invitational
I was lucky enough to win free tickets to Yards Real Ale Invitational, the breweries first at their new location in Northern Liberties. With 48 other breweries and 60 firkins of beer to try, this was a beer event I could not miss. In years past, Yards has hosted the Real Ale Invitational outside of the brewery, with food and tents in their parking lot. This year, everything was inside the brewery and I got an up close look at how Yards brews, cans, and kegs their beers. There was live music, good food, and a great atmosphere. Don't miss this event next year!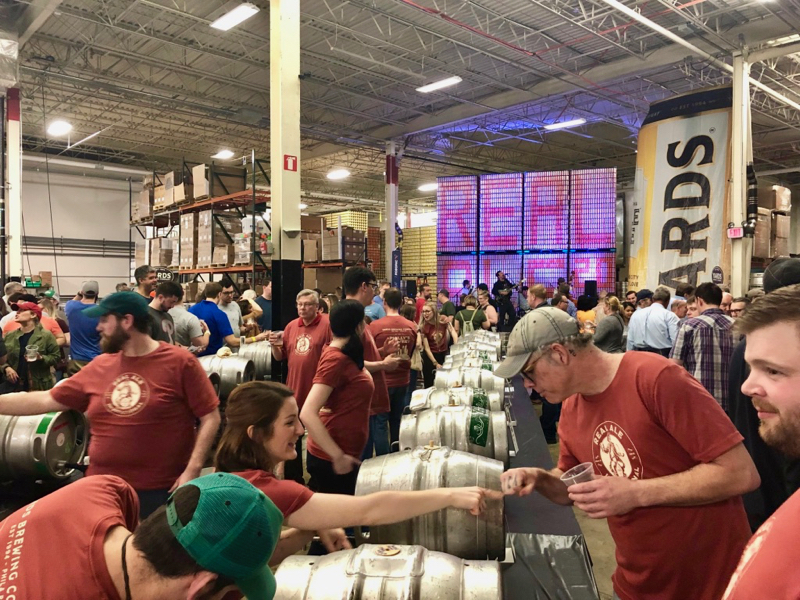 What is Real Ale?
Real Ale is an unfiltered and unpasteurized beer that is conditioned and served from a cask (or firkin) without additional CO2 or nitrogen. It's normally served at a warmer temperature (50-55 degrees) and has a more complex flavor. Real Ale is very popular in the United Kingdom and has a niche following here in the US. If you haven't tried Real Ale, I highly recommend it!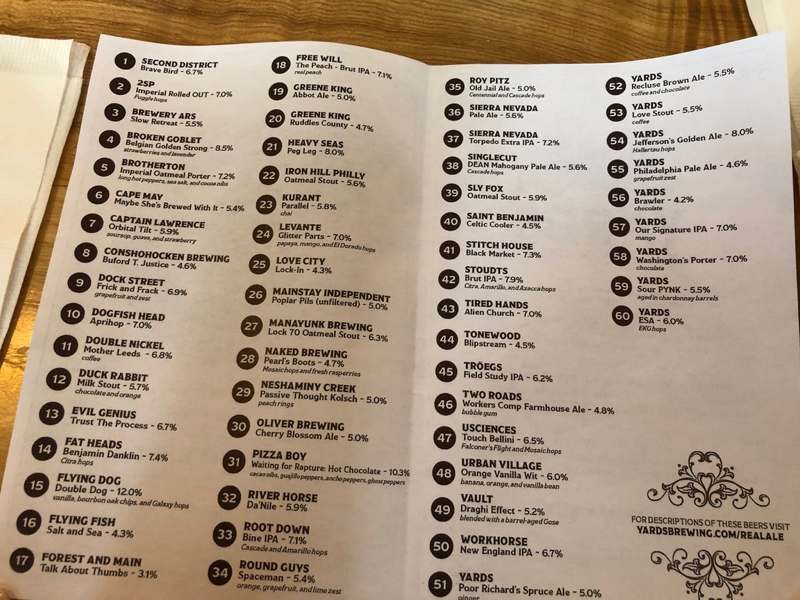 Unique and Stand Outs
Yards- ESA and Brawler (my favorite from Yards)
Pizza Boy- Waiting for Rapture: brewed with cacao nibs, guajillo peppers, ancho peppers, and ghost peppers (perfect mix of heat and sweet)
Cape May- Maybe She's Brewed With It: a kettle-soured ale with cherry and mango.
Greene King- Abbot Ale: Warming, malty and fruity.
Round Guys- Spaceman: orange, grapefruit, and lime zest