Wow!  That went fast!  Icarus Brewing Company will be celebrating its First Anniversary this Saturday, 1/13/18 with "First Anniversary Shenanigans" at the taproom from 12 Noon-11 pm.
Head Brewer and Owner Jason Goldstein told our Vic Sbailo that "In Celebration of our first Anniversary we have decided to go all out and up our own game with variants of two of our favorite beers Yacht Juice Double Dry Hopped with Galaxy, and Kalashnikov Russian Imperial Stout finished on Coffee as well as 3 variants of Kalashnikov aged 7 months in Bourbon Barrels, Buckwheat Whiskey Barrels, and Bourbon Barrel Aged Maple Syrup barrels!"  Yacht Juice DDH and Kalishnikov Russian Imperial Stout are being released in cans, and the variants will all be released in bottles.  Jason has not yet disclosed the tap list, but we are sure that it will be awesome as well.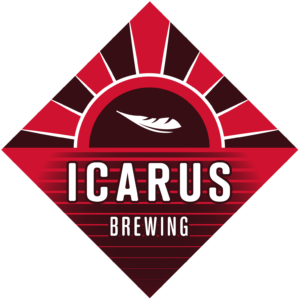 Icarus has had quite a year, expanding its fermentation capability from 60 BBL's to 90 BBL's in November and putting out some of South Jersey's most sought-after beers.  Jason has also delivered on many different styles and, by our count, is nearing the century mark in the number of different beers that have been released this year (94 different have been rated on Untappd).  
Congratulations to Jason and everyone at Icarus on this milestone and their fantastic first year!  For more information on Icarus Brewing Co check out the links below.  Cheers!
Twitter @icarusbrewing
Instagram icarusbrewing